Tackling a Decision
May 22, 2017
Soccer to most people it's just a sport or a game which they play or watch, however for me soccer is a lifestyle. Ever since I was in preschool I have been playing soccer in park ridge and have been playing ever since. However soccer has not always been a huge part of my life. During fifth grade year of elementary school was the year my sports life changed all because of a decision I decided to make.

It was the beginning of June in the summer of 2010 in Park Ridge, and It was near the end of the school year, kids were playing in the playground the sun was out and the sky was a bright, vibrant baby blue. Not only was it a beautiful day it was also near the end of the spring soccer season. I was 10 years old and was getting ready to enjoy the warm, sunny summer with my friends. My friends and I were the young, small, and very energetic little kids that loved to play sports and hang out all the time. One sport in particular we loved to play was soccer. Most of us played soccer together at recess or after school, but we also played house league together. House league is a league that is run in Park Ridge that allows for kids to play organized soccer without having to play at the competitive level of play like in travel or club soccer. House league was our main way of truly playing the sport and having the competitive feel to the game. Early June was starting which meant the end of the spring soccer seasons.

My team during this season did fairly well and we only had one more game left in our schedule. Having no chance to come in first we knew that the outcome of our game would not affect our position in the league. One week later we ended the house league ended and the spring soccer season was officially over. With some of my friends playing travel there season did not end yet. Travel has started to really come up and has recently been starting to be a topic I could not avoid. One day my mom came up to me and started talking about all my friends who are playing travel soccer and started talking about the park ridge club. As we were talking, one specific question came up in our conversation. The first decision was to continue playing house league soccer. This would allow me to have more free time and play with most of my friends. The other option was to leave house league and play travel soccer with the a travel team. This would mean at least two practices a week with games on the weekend, less free time for me, and not being able to play soccer with my friends. Little did I know this decision would guide most of my middle and high school years.

Now as the summer continued I had a itching feeling that would never go away. I remember one time where my dad and I had a conversation about my progress on my decision
" So son how was camp today son?" My dad asked.
" It was ok, just a normal day nothing special."
" That's good, have you made a decision about soccer yet?"
" Nope haven't even thought about it."

For the next weeks this is all I would be hearing from friends and family. From some of my friends, they wanted me to join them and play competitive soccer. Day after day I would just keep getting all these questions and would never have the answer. The fifth grade me wasn't the best at make very tough and challenging decision, this was one of those. The worst part was I knew that I had to make this decision by the end of summer. So let's look at this from an overview perspective, a fifth grade kid about to enter a new school having making a decision to either continue to playing recreational soccer or spend my time training and play competitive soccer. So what to do right, well that was the problem. Everyone I went to had a very biased viewpoint and or couldn't help me at all. August 22nd, 2010 the beginning of sixth grade at Lincoln Middle School and was the wake up call. This date may just sound like any normal date but, it represented the last two weeks before travel soccer tryouts begin and this meant I had to make a decisions to try out and play travel soccer, or continue playing house league. The time started counting down day by day, night by night, hour by hour. No matter what I did I knew that time was running out and that a decision would have to be made.

I can still remember the day where time has officially ran out. It was a Monday evening I just got home from school, it was a nice, fairly warm sunny day and I was just getting home from school. My mom was waiting in the kitchen and waiting for me to come home.

"Hi Andrew, how was your day?"
"It was good."

"Andrew you need to make a decision right now, tryouts are in one week."

Right there and then I looked back on my house league seasons and playing with my friends. Season after season playing and having fun and remembering this past spring season and our last game. I then thought of my fifth grade year during recess when my travel friends played soccer at recess trying to persuade me to join travel. With all that flowing through my mind I made the decision, I decided to play travel. Why did I choose travel over house league you might ask, well I don't know. In the moment I had a strange gut feeling that playing travel was the right choice. So the weeks went by and my life changed from that moment on. I made new friends that to this day are some of the best people I know, I have learned tons and tons of life lessons that affected me and how I grew up, lastly it changed the way I take on situations. To this day, this decision I made seven years ago still affects me even today with high school soccer, club travel, and all my jobs are soccer related. Now looking back at this decision I can honestly say that I'm glad I followed my gut.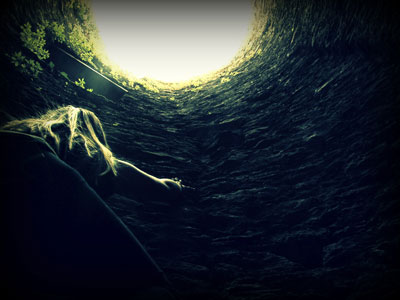 © Caroline C., Coronado, CA