I'm Still Searching
MAG
May 17, 2017
I believe in finding him.

"Stay right here. I'll be back around night." I looked up in curiosity. Why must he leave during the day?
One hour went by.

Then two, three, then four.

I opened my eyes, startled by the sound of three knocks on the door. I looked around, trying to find him. In the back of the car with my brother beside me, all I saw were red and blue lights. I stared into my little innocent hands then looked up. I glanced left then right, but still couldn't see him. Then, a bright white room. Rubber duckies, plush bears, and books surrounded me.

A tall white woman took us away.

Hopefully she'll take us to him, I thought. There must be a mistake.

Dark house.
A tall black, thick woman hooked my arm and threw me in a room. I shreaked in pain. I looked back at my brother in the room across and whispered good night. Looking down helplessly into the burnt carpet, I realized my worst fear had crept up on me. At first it started in my stomach – that feeling of agony – then into my joints that trembled in fear, then it slithered to my stone heart, then it cracked. What if he never loved me?

But I refused to sink into the depths of despair. I marched on.
Dragged from my bunk bed, my neck was grabbed fiercely, my body rippled in pain. "Go outside now. My man is here."
One day turned into two, two into three.

I took in my surroundings, eagerly searching, but there was no sign of him. I wondered if I left my footprint in the snow, whether he could trace them from the street lamp to the backyard tent, where I shivered in the frosty wind. I made my way soundlessly, leaving my footprints in the snow. He knows my shoe size. I should be just fine.

The door opened. My brother and I leapt to our feet.

"The white woman is coming. Don't say nothing."

This must have been the fifth inspection. I knew the routine: eyes down, mouth shut, answer yes ma'am or no ma'am, but only when spoken to. It wasn't long until the white woman caught on. The bruises showed. We were hauled away in a white car. I woke to the soft touch of a mother. What is this feeling? Happiness? Love?

Déja vu.

I looked around. I still couldn't find him. Until I saw them. Who are these strangers treating us as their own?

I knew right then and there that I loved them.

The papers made it official. I belong to someone else. Ten years later, I still reminisce on the past. I still think about his goofy smile, his way with words that could preach and enlighten. His soothing tone when he said "Good night" or "Girl, stop playing" as we laughed throughout the night. I remember his very last words: "Stay right here. I'll be back around night."

I still have hope. We all have hope. We are all searching for someone to fill that empty void. I hope to find him one day because that hope I'm clinging to is all I have left of him.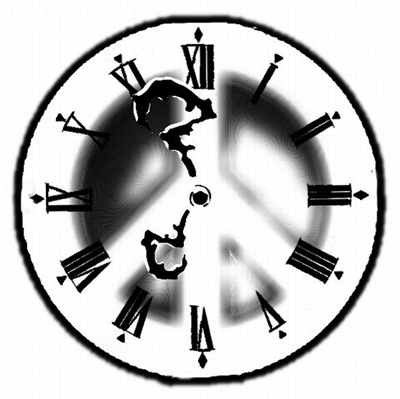 © Joseph S., San Anselmo, CA