Who I Am
May 15, 2017
There's no specific moment in my life when I fully realized who I was. It would linger in my thoughts, I was aware of it in the back of my mind but never really focusing on it. Just barely taking seconds out of my day and realizing that I wasn't particularly happy with myself. Long hair didn't suit me. Somehow my name sounded wrong. It felt out of place and distant. It wasn't something I considered part of me.
No one ever taught me that there were others just like me, so I kept my feelings stuffed in a tight little bottle and left it there. It wasn't until someone would mistake me for a boy did I feel a little better. Wearing large sweaters and jeans, people passing by saying "excuse me, sir." I would never notice it because it felt so right. Things felt more in place. I would be happier going to special events in a button up instead of a skirt, unlike my sisters. Letting friends and teachers use a more masculine nickname instead of my given one made the uneasy feeling in my chest go away.
The one thing everyone forgets is that because my name and pronouns changed doesn't mean I have. The baby my mother held for the first time, kissing rosy cheeks and stroking tiny feet, was still me. The four year old my grandmother would chase down the hallways after bedtime was still me. The grumpy eight year old who didn't want to finish dinner was still me. The giggling 12 year old who just pulled their sister's ponytail was still me. This short 17 year old who just wants to sleep in and watch cartoons is me. Those moments will never change.
No matter how many times people say my name or use my pronouns, they will still (unintentionally, hopefully) treat me like a girl. I will never be invited to boy's night, or join the boy's basketball team, or even be counted as a boy in a group. It hurts to realize that I have to work extra hard to just get my name out there, but after all these years I am not going to let gender roles get in the way of my pursuit of happiness.
Just like everyone else in the world, I have fears too. I'm afraid to walk alone. I'm afraid to bump into people. I'm afraid to look in the mirror every morning. I'm afraid to wear things I like. I'm afraid to go to the restroom. I'm afraid to open up. I'm afraid to love. These fears seem ridiculous, but these fears keep me from getting through the day as myself.

This part of me was challenged one day, when I knew I had to come out to my Grandmother.
The chill air brushed by face as I met my Grandmother outside, who had been waiting for two years to finally see me again. We planned to celebrate by going to the Cheesecake Factory and catching up with each other and we sat outside since the weather was nice. It was a perfect day to sit and chat about whatever came to mind. However, I never planned that the topic of the transgender community to pop up.
My grandmother had asked me what I identified as. I felt my heart race, eye contact broken as I clenched my fists. She wasn't as open about the LGBTQIA community as the rest of my family was which usually made me shy away from the subject with her. She watched me hesitate, I could tell she was onto me. To me, this was my all or nothing moment. I didn't want to lose more family members. Especially not my grandmother.
Slowly, in between stutters and awkward hums, I reintroduce myself to her. The little girl she helped raise grew up to be a goofy boy, and she greeted him with open arms. She told me God doesn't make mistakes, he doesn't hate his children, and if I knew that this is who I really am then I might as well embrace myself fully. She said our lives on Earth are too short to live most of it hating who we are.
I never had to ask anyone who I am. I never had to be told what I liked, what I loved or what I stand for. Not when others questioned me again and again—and definitely not now. Growing up with the world telling me I'm something else would get to me, but I never doubted myself. No matter how hard life seemed or how scared I was to love myself I never doubted. I am not a boy trapped in a girl's body. I am who I am and what I am is simply a boy. A boy that loves to draw and solve puzzles. A brother who never leaves his sisters alone because he loves them. A moody son whose mother puts up with him. A lover of dogs, glow sticks and coloring books. I am all of these things and more.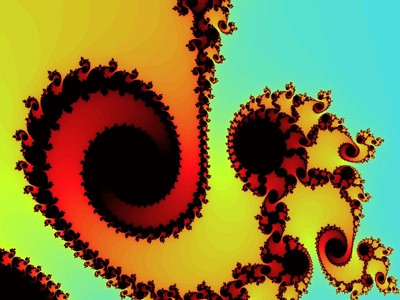 © Ryan P., Greenwood Village, CO