New Year's Eve
May 12, 2017
"Three.. two.. one!! Happy new year!!!" my dad embraced me tightly and softly spoke into my ear, " you have my blessing to go to the United States." His voice was bitter sweet and his eyes were holding back tears. I knew that since that moment nothing was going to be the same, I glanced over at my mother who was jumping and celebrating, her expression full of happiness; that would soon turn to sadness.

Since the first day I got to the United States, I knew that I was going to have to depend on myself and learn to do everything alone. Fear and stress quickly began to take place, I had needs and no longer had my parents to comfortably bug for money. My life began to fill with responsibilities, I took on a job, school and to top it off I had a child of my own, my little brother who I had also had take care of. I began to notice nothing was going the way I intended it to go. Everything began to take a different course and I felt that I was unwanted. I was living with older relatives who were very strict and I only saw once a year, I thought they were different. I was thinking it was going to be the same as living with my parents because they are also family, but it wasn't that way. They became people that I didn't recognize. I no longer wanted to be in the United States, living with these people made me think Mexico was my home. Soon to realize it was my experience with them and not the U.S.'

When I went to Mexico over the summer I didn't want to return to the United States because I felt that I could breath again. I ended up coming back at the end of the summer, and everything changed. My life started to get real, I was being very productive and started to do things on my own. Now it´s been almost two years and I've learned a lot. This little story was just about me learning about life. I'm graduating in ten days. I'm so excited!.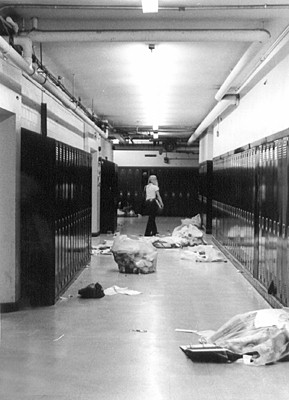 © Halsey S., Marblehead, MA