Unexpected Life
May 14, 2017
At the age of ten, I wasn't the only one with divorced parents but, I thought I was. I struggled with maintaining a healthy life, keeping friends, and controlling my emotions. Everything grew harder the older I got. My parents moved on to strangers that I didn't feel like I wanted to like. My sister had an incident with my father when I was 12 and she stayed at my mom's full time. I spent every other week without my sister and I thought she left because of me. It started getting stressful but, I kept good grades and stayed close to my mother and father.
A year passed and for my dad, money started getting low and my mom with her new spouse started a few businesses which kept them living a valuable life. My dad was now supporting a household of six with two dogs and an expected baby girl. We lived in a very tight house with three bedrooms and two bathrooms and immediately needed to move. My dad finally got married as well as my mom but, my dad's relationship was full of threats talking about divorce and full of unwanted hormones.

We finally moved into a larger home and settled in. My baby sister arrived and was as healthy as could be. I started to become super happy again and then my mom dropped a bomb on me. She decided to stop paying for the thing I love most. Soccer. I was on a competitive team, that traveled quite regularly and I hated her. For the longest time, I hated her because I knew she had the money to pay for it. I have finally gotten over it but, I am depending on getting onto varsity for the first year of high school.

I have many struggles with both of my families such as, packing every week, different rules at each house, forgetting something at someone's house, and mainly spending individual time with both of my parents. There are some perks as well. This includes, two of every holiday, new siblings, and looking forward to getting away from one parent for a week. No one wants a divorced family but considering, I don't miss my parents fighting all the time.

My parents haven't taken the time to work things out after four years but, their own personal lives are getting better. I still don't know many of my own parent's secrets. I suppose they should keep it that way but, sometimes I have troubles believing both of my parents. That is one thing that will never clear up. But, overall I have overcome many of my struggles and I'm starting to keep my relationships close. I rely on my siblings more than ever and my friends. I was taught a lesson. That people should take more time to know each other and step away to think for anything peculiar.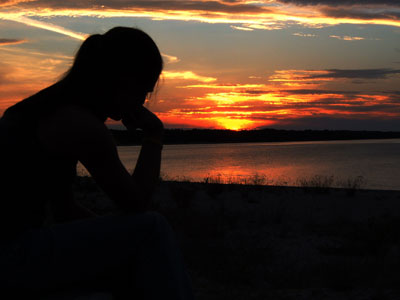 © Hilary L., Rogers City, MI