Nerf Life
May 11, 2017
Nerf is a game ran by Kids at my high school for kids at my school. Nerf is a game we take very seriously, there is a pot that the winning team gets to keep and it's usually around $1000. The way it works is you find your team of 6 players and each team pays $30 to play. The commissioners then makes a bracket for the season saying who is playing who. The rules are that if you have your clothes on you can get shot by a gun or hit with a sword and you're killed, but if you are in your underwear you can only kill with a sword or be killed by a sword. My team was playing Delta Squad first round. So just like in war the first thing you want to do is to find everything out about your enemy that you can. We looked up where everyone on the opposing team lived because we were going to need to know their location in order to try to eliminate them. The round starts on Monday at 12:00 am and ends on Saturday at 12:00 pm. We had a week to gather all the info we needed and we were ready to go. I was so excited for the round to start I thought I was going to explode.

We decided to go to the Captain's house-we did this because two others on the team lived in his neighborhood-to get him first. We didn't know much about this team, but we did know we would annihilate them. We all woke up very early the first morning to make sure we were up before they were, we then met at the Captain's house and had 2 people hide in his side yards- they were like flies on a wall- to sneak up on him. We sat there for about an hour waiting for him to come out to his car and the whole time there was this lady standing on her porch just staring at us. Before we knew it the police were there trying to tell us we had to leave, after talking to the officer for a little we decided to leave. I had baseball right after school that day so I told the rest of my team to go to one of the enemy's houses and wait to catch them off guard. When I finally got off baseball I was informed that he was in fact home, and that we were just waiting for him slip up. So me and one of my teammates went to the his house to try to get him. When we showed another one of his teammates showed up so we started following him in our cars. We were on him like bark on a tree. He went into a dead end road and got out of his car, we all got out and chased him down. While we were in pursuit his other team mate came to help we ended up eliminating them both by sword-we were now up 6-4.

We decide since we were up we should hide and let them try to come get us. We waited and they couldn't find us so we ended up winning the round 6-4 and went on to the next week. For all of my team that was our first week of nerf and we had a ton of fun.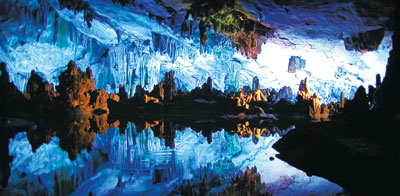 © Audrey G., Phoenix, AZ