New Girl
May 13, 2017
It's not easy being the new girl.

From the moment I walked in the doors of my new school, I knew right away that the statement would prove true. Everywhere I looked, odd glances or judgemental stares were directed towards me. It felt as though every person in the building was trying to see through me, and if they looked hard enough they could find out what kind of person I was. Nervous and still trying to take in the whole scene, I sat at a table alone. Eventually, the principal called an assembly and so I chose a random spot on the bleachers. The first day flew by, and I had hardly talked at all. I had several guys trying to hit on me, not knowing that I was in a committed relationship. A few girls, including my now best friend, hated me for it.

Eventually, I adapted to the attention. A couple of months into the school year, I gradually began talking more and more. I had a few acquaintances, but I still missed my old school. My boyfriend and best friends since elementary school were there, and for the longest time I hated that we moved. I tried everything to convince my parents to let me open enroll back into the previous district, but they wouldn't budge. I cried myself to sleep every night and grew to be very depressed. I felt like an outsider, and for once in my life, I felt truly alone.
However, as time went on, I grew closer to the new faces. The girls who had talked about me behind my back finally got to know the real me. Yes, I still missed my old friends, but eventually, I became thankful that I was granted the opportunity to meet new people. If I hadn't moved, I never would've met my best friend. I wouldn't be doing cheer, track, FFA, or student council either. My life would be completely different had I not submerged myself in the brand new situation I was faced with. Not a day passes that I don't miss my old school, but despite the grieving and nostalgia, I am now forever grateful that I moved, regardless of the deficits that came with the decision.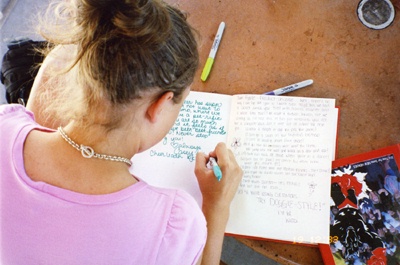 © Jessica S. Pheonix, A