Rough and Joyful
May 9, 2017
It's been a month. A rough month.

Without you, life seems dim. I've stopped caring. Nothing seems to matter as much. Prom is coming up and I can't. Graduation is in less than two months and it doesn't matter. My birthday is soon, I don't even care.
You being gone is the worst thing for me. I miss you more and more everyday. There are so many things I want to tell you, but you're not here anymore. Anytime something big happens, something small happens, even mundane things, I feel the need to text you. I can't do that now. I have so many unanswered questions and they will remain unanswered. You know how much I hate that.

Anytime I hear your name, I want to cry. I want to scream. I want to curl in a ball and block out the world. I yearn to be able to laugh like others do, when they think of the good times. Our good times have been damped by this.

Our pictures are still hidden in my room. I haven't seen your prayer card yet. I don't want to go back to our campsite. I don't want to go back on Nitro. I can't bear to do anything we did together, now without you.

You were one of the best things to happen to me and I will try my hardest to live life how you wanted me to. I will try to cope. I will think of you often and think of you fondly. I will think of the joyful times, and keep them as just that.

Joyful.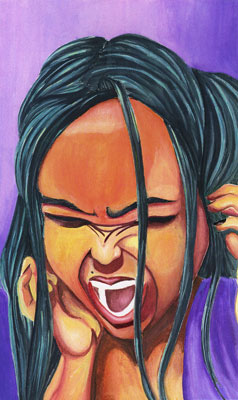 © Kriztille J., Briarwood, NY