The Letters
May 8, 2017
The night was winding down, and each girl was growing more tired by the minute. Our break for dinner was coming to a close, and the air of the lobby was a warm flush to our cold bodies. Half of the junior class gathered in the large common room, wondering what else there could be before we were sent to bed. The long first day had already been full of so many emotions: joy, confusion, surprise, and sadness. From the heart wrenching stories of our teachers to the emotional experience of confession. What rollercoaster would we be sent on next? We all sat in the stiff, metal chairs that we had been occupying all day long. We turned our attention to Mrs. Elliot's warm smile, wondering what could be in store for us.

Mrs. Elliot says that she has one more surprise for us before the end of the night, making our hearts jump in anticipation. She says that our parents were asked to write each of us a letter that we would be given on our Junior Retreat. I was expecting one note from both of my parents, but I was wonderfully proven wrong. I saw my mom's typed, perfected format and my dad's small, messy handwriting, and I could immediately feel the love coming from the letters. I opened my mom's first, wondering what could be taking up three pages. She expressed her love for me, as her first daughter, and how proud of me she is. The tears began pouring out of my eyes, and my happy heart filled with joy. In that moment, I recognized the love my mom has for me, and I became so grateful for her caring hand. I sat with my emotional friends, crying together over our blessed lives. I next opened my dad's handwritten letter. My father rarely expresses his feelings, so I knew these pages were going to be so special. He along with my mother expressed his pride in the person I have become and how hard I work. He mentions the effort I put forth in school, making all of the long nights worthwhile. He, of all people, knows the great triumph in waking me up each morning. These letters felt as though my parents were beside me, giving me a warm hug. I realized how blessed I am to have a stable, caring family, and I immediately thanked God for having them in my life. On the next cold morning, I began writing a letter back to my parents, expressing my gratitude for them. I know how difficult I can be, so I poured my heart out in thanking them for my life. I thank them for my brother and sister, two of the most important blessings in my life. I also thank them for supporting me through all of my hardships that have come along these past seventeen years. After this retreat, my already close relationship with my parents exploded and bloomed into so much more. For the rest of my life, I will keep and cherish these letters of love and care that made me feel as if the sun was shining in my heart.

I had never heard in depth of my parents being proud of me. I knew that they loved me, and that was always enough. I didn't realize until the letters how much I needed to hear it, knowing the stress I put them under each day. Whenever my relationship with my parents becomes rocky and rough like the lands of a mountain, I read these letters and am taken back to a place of warmth and happiness. I will forever be grateful for Mrs. Elliot and everyone on Junior Retreat that aids in growing the garden of relationships between girls and their parents. I am aware that not everyone is as blessed as I am, so I am positive that these letters touched the heart of each and every one of my sisters in that room. I had only heard incredible feedback on Junior Retreat, and I can gladly say that each one of those opinions is absolutely correct.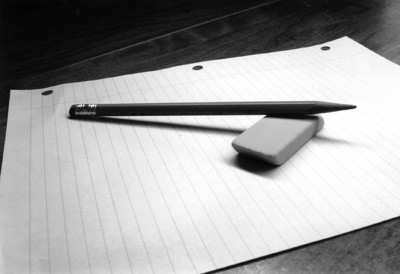 © Michael H., Mildford, CT