Falling in Love for the First Time at 16
May 6, 2017
The way the first boy I ever loved made me feel brings goosebumps to my cheeks. Not the kind when somebody you love pulls a poem out of the sky and hands it to you on a silver platter. These goosebumps, these raw, slashed heart moments changed me.
I fell in love for the very first time at 16. I took him to my favorite bookshop, leaving paper trails so he could find me whenever I was sad and wouldn't pick up the phone. Going off the grid was taking his hand at sundown in Newport, Rhode Island and swinging my dress back and forth as he smiled at me with what I thought was the entire world and felt us entirely.
We wanted to be the sky, and to hell with it, I really thought we had it inside of us. We had chilled wine on rooftops in Cambridge and it was the kind of love that hits you like a piano key at 2 am on a Tuesday night.
You want me to write a life changing story. I get that. You want from me what I can't give you because reflecting on him is like skinning myself alive and even though he told me I take his breath away I should've put my oxygen mask on first.
I can't give you a beautiful love story about two people if there's only one person involved. He took pieces of me. There are fragments inside of me that I cannot piece together just yet and this boy hollowed out my bones and I watched my friend Anna die days after a bone marrow transplant and if she can't survive the first 100 days how am I supposed to survive him?
You want something from me. Nowadays I assume everybody does. Every person I have ever loved holds a dagger behind their back and gives me one armed hugs and there is no trust in my world anymore. There are smiles and how are yous and sunsets but there is no love here anymore.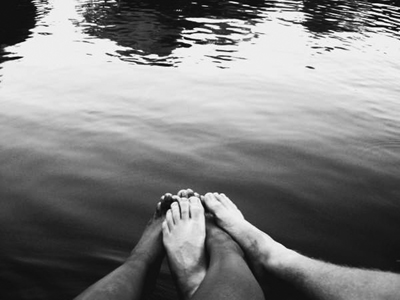 © Michelle W., Ada, MI