Redemption
May 2, 2017
Picture this: It is senior year in highschool, and you are a captain of your school's dance team. Since it is your last year and you are a leader of the team, you do everything in your power to get the team ready to take home a victory at state competition. After countless hours of pushing yourself to the absolute limit at practice, you finally arrive at competition. The team performs the dances you spent all year working better than you ever expected, and one of your moderators even cries over how amazing the pom dance, that you alone choreographed in its entirety, looked. You would think a win was in your future right? We thought so too, but I guess our time to win had not come; not yet anyway.

Losing at state was an incredible disappointment for the entire team. However, it was especially disappointing for the other five captains and I. As leaders of the team, it felt as though the loss may have been the result of something that we missed during those long hours of practice, but in the back of our minds, we knew we should not have lost that day. In all my years on Carmelettes, I had never seen Mrs. Doran cry, but our state performance managed to bring her to tears of joy. There was no way that a dance could make Mrs. Doran cry but not be worthy of an overall title. Once we got over the original shock of the loss, the captains and I decided that it was time to work harder than ever because nationals was just around the corner. We used the fact that we did not get the win we deserved to motivate us, and soon enough, our hard work would pay off.

After giving the team about a week off after state, the captains and I immediately began to pick apart each and every dance. We practiced for at least three hours after school right up until the day before we left for nationals. The entire team possessed a newfound sense of determination during all of our practices. Each and every one of us was anxious to show not only everyone else, but also ourselves that we were capable of something more than a state title: a national title.

At nationals, I saw my team perform like they never had before. Maybe it was the magic of being in Disney World, or maybe it was the need for redemption, but there was something special in our performances that day that I had never seen before. As we sat on the stage for awards at the end of the competition, we were pretty confident that awards would go in our favor, but we were also slightly nervous because we had also thought we had a good chance at winning state. As the awards ceremony began, we immediately accumulated five trophies for winning the overall in jazz, pom, hip hop, open, and novelty. Then as time went on, we won four judges awards and two choreography awards. Finally, Mickey Mouse ran on stage to assist in handing us the largest trophy of the day: National Champions. The team was ecstatic. We laughed, cried, hugged, and took countless pictures until the staff had to make us leave the stage so maintenance could clean up. It was finally our time to win, and what a great time it was.

Through the heartbreaking experience of losing state yet coming back to win nationals, I learned extremely valuable life lessons about teamwork and work ethic. First, I realized that when people work as a team toward one common goal, anything is possible. If all sixty of us had not worked together in practice all year long, there is no way we could have won a national title. This experience also taught me a lot about my work ethic. I learned that I should never give up, no matter how many times I may fail along the way, and that achieving a goal is not always easy. If the captains and I had given up on any hopes of helping the team win after our loss at state, the team would have become discouraged and we would not have a national title in our possession. Instead, we learned from our mistakes at state, and worked even harder to achieve our goal at nationals. Overall, I gained the knowledge that everything happens for a reason. Although losing state was hard, if we had not lost we may never have worked hard enough to win our national title.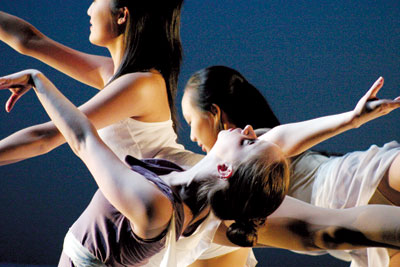 © Josiah T., Allen, TX