Life Contiunes
May 4, 2017
On April 14, 2017, I received a text that I had been dreading for a long time from my best friend, Ali, at 4:48 A.M. When I woke up that morning, I checked my phone and found a message from her that said, "My dad just passed away." My heart dropped, and I could feel the tears forming in my eyes. I ran to the other room to get my other friend, Skylar, who was very close to Ali as well. We ran downstairs so we would not disturb anyone else who was sleeping. As soon as I stepped outside onto the porch of our condo, I felt the breeze brush through my hair and could hear the waves crashing on the shore. It was just like him to leave us on a day that no one could ever forget, Good Friday. Hastily, we called Ali, shocked and upset. Her dad had been battling cancer for over a year and was told he would die in December of 2015, so the fact that he had held on for this long was a shock to all of us. The pain he was enduring in the later stages of life was tremendous. Skylar and I knew he was in a better place but did not know how to let go of someone who was a second father to us.

The phone ringing sounded like a scary movie. We waited for her to answer and when she did, we heard sniffles for a minute. We talked, cried, laughed, and smiled, not because we were happy he was gone but because we were happy he was at peace. When the phone call ended, all Skylar and I could do was talk about how and realize that he was not going to be in our lives anymore. All my thoughts were flowing through my head like a river. I began to recall all the memories we shared and all the times I spent at their house since I was a little girl. He was constantly telling us jokes and putting a smile on our faces. He was a man for others; he would always make sure we were happy. My throat started to close. In my head, I could hear him laughing at his own jokes. I could hear the shuffling of his feet as he walked down their hallway. I could hear his Pink Panther ringtone still going off. I could see him wearing his favorite Hawaiian shirt. I could relive everything and see him still with us.

I said my final goodbyes to Mr. Carrol Landry at his funeral on April 23rd, 2017. I knew he was with us during that day because it was chilly outside and he always loved the cold. That day will always bring light into my heart. I was not only grieving with my friends and family, but I was also processing the fact that his pain was over and he was in a world that was better than this one. In the back of the room, there was a slideshow with many pictures of him with his friends and family. I kept looking around for him but he wasn't there. It was like second nature to see him and hug him and laugh with him, but he just wasn't there. Unlike most black attire funerals, everyone was told to wear Hawaiian shirts and color since he was put to rest in his favorite Hawaiian shirt. I knew it was going to be a sad day, but the color made it bright and more cheerful. When I saw him laying there, he looked peaceful but not the same. He was thinner and more pale. No words could describe the pain I saw in my best friends eyes; as she watched her dad lay in a casket. I know everyone was happy he was not in pain anymore, but now we were the ones in pain. Standing by the casket, Ali's mom asked, "So, what was your favorite memory of him?" and in that moment all these thoughts rushed through my head. There were too many to process. I told her, "I'll get back to you on that." My favorite memory of him, though small and short, was when I went to visit him one day toward the end of his life. I went in their room and he tried to tell me a joke. He tried for about fifteen minutes but could not get the words out of his mouth. In that moment, I realized that he was still there. He was still the same man that told jokes to me every time I came over just to see me laugh. When I left that day, I told him that I loved him and he said it back, and that has to be one of my fondest memories of him. He was always still trying to make people laugh even when he was in so much pain.

The thing that hurt the most was knowing the pain that Ali, Ali's sister, and mom have endured from this. Ali has been my best friend since third grade and since then we have always been inseparable. Going to different high schools did not phase us; we still managed to spend a lot time together. Seeing my best friend in this much pain caused me great heartache. Hearing her say that her dad will never be able to walk her down the aisle or see her graduate has to be hardest thing to hear from someone who has had a great effect on my life. I looked back to memories when we were younger and I could see us playing with each other in the pool and her dad watching us enjoy ourselves. He was always so proud of his family and everything he had provided for them. In those moments, I never thought he would be leaving so soon. He left too quickly. Too quickly for me, too quickly for Ali and her family. This family has always had such a great impact on my life and I will always be proud to call them my second family. Forever and always, may he rest in peace.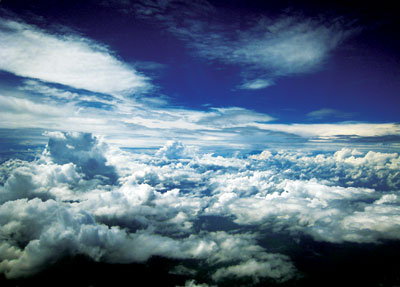 © Jacob W., Oklahoma City, OK