Reckless Play
March 30, 2017
The way I was looking through my eye was blurry and dark in the middle of the night. I had hit my head, painful and scorching with the feeling of terror. When I looked through my eyes, I saw that our car was on the side of the road, then the terror hit me. I saw a dark figure of a car, and my mom was crying a sea of tears as my brother was afraid of what happened. It took me a while to figure out in that moment that we almost gotten hit by a truck.

A while before this, we were coming back from taking my dad to go and help someone with their car as my dad helps with people whose cars have problems. He told my mom on that cold night to go and drive home as we were in Foster City. She told him with quivering lips that she was a bit afraid since borrachos always hang out and night, and ignorants turn off their lights. My dad told her that it was fine, and if there were any difficulties during her drive, she could call him. He also told her that she was not alone, but he was driving ahead of him.
My dad said " Dont worry honey."

My mom said " What about the kids, what if something happens to them?"
" They can come with me, only two of them."
" Okay, who wants to switch?"

Two of my brother switched, but I stayed with my second to youngest brother. We went on the road and close to our house. We were all calm as we drove under the painted stars of the dark pastel night. All of a sudden, we see this car come upon us and nearly crash into us and we stopped the brakes and landed in a ditch near the middle of a turnoff from the freeway to the city. I was shocked at the moment that I had no idea what to express, but the only thing I saw visible was the darkness of the night, and the painted stars were covered up by the roaming clouds of the night. My mom picked up her phone as her tears were drying up after she cried that we had almost died that night. We later went on to get home, but the whole ride we were aware if any car was going to crash into up.

As we pulled into the familiar neighborhood, we exited the car to our house. It felt like it was a thousand years since we set foot into our house. After we had gone in, my mom said that she will never set foot on the highway alone with our car. This experience changed the way I think of the night time, and I realized reckless play can have consequences to others around them.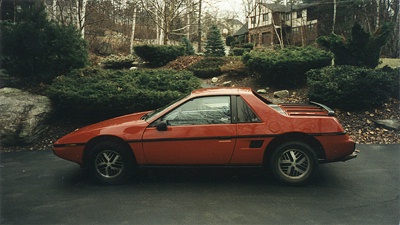 © Jordan W., Salem, NH