Unfair Detention
March 30, 2017
" Come see me after school about that," Mr. Taylor said.
"What why?" I said.

The day before I had gotten homework from Mr. Taylor, my english teacher. I'm sure you know the kind of teacher that I'm talking about--that one tall, white dude that dances like a jellyfish and claims he could rap his wack song, and feels like he has the most swag I sat down in my living room and finished my homework. I specifically told myself to do it right the first time.
The next day, I came to school with a smile knowing that I had done my homework and I wouldn't get 20 minutes of detention. I entered my first class, which happens to be english with the swag teacher Mr. Taylor. I sat down in my assigned seat which is on front of the class. We have assigned seats because our class seems to struggle a lot on talking and have passing grades. I unpacked my backpack and took out my homework that I had worked really hard on the day before. We started our lesson of the day--you know, a typical "swag lesson."
Honestly I don't understand how my teacher Mr. Taylor doesn't understand he has no swag. He's always bragging on how he pulls girl and has racks. Ummm no? He thought. I have a hard time believing he likes to embarrass himself in that harsh way. Our swag lesson was halfway through when he says "everyone take out your homework, reading log, and planner." I took out all the materials my teacher Mr. Taylor told me to as he goes around he's checking if people did their homework. All you hear him saying is "come see me after school about that." Then he comes up to me and says " five boxes done" and I excitedly showed my work. He says "come see me after school." I responded, " what why" he said you forgot to highlight the word. At this point I was so mad i said " I don't think my dad would agree with you giving attention to me because I did not highlight a word."

He the responds "well have him call me."
I said " okay then I will"
So he talked to my dad Friday in the afternoon, then my dad calls me and said " I just got a complaint from your teacher, Mr. Taylor."
I said "now what."
He saids "you teacher Mr. Taylor says you haven't been doing your homework."

I waited for Monday to come so I could Mr Taylor but I decided to next time read every instruction on my homework sheet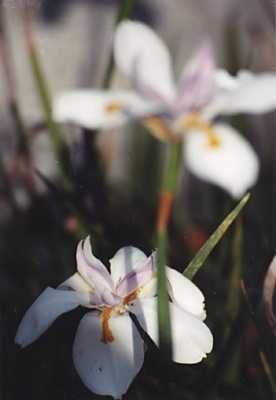 © Rusty P., Balch Springs, TX