What I Have Learned
March 14, 2017
Have you ever been so happy for a certain day to come, but somehow that day was messed up. What I believe that you can not make something happen.
When I was in the 6th grade, I would be so picky about what my brother did at the family parties. I would just be getting mad, like whenever my cousins and I played football in the backyard and one of my brother does something it would loss all the fun for me and also the other that are playing just because I got mad. I feel like the reason I got mad was because I created a picture in my head that it would be really fun. When I made that image and my brother "destroyed" it. That was why I feel I got mad and it was not my brothers fault that it happened. 
Even though I love to have everything to go as planned I have learned something. You will be happier when you let it go faster. Just go with the flow. Make sure when you let it go you still don't let it get out of hand and it just comes stupid.
Most of my life I have planned things out and make sure that they go the way I want them to go. As the past couple of years past is whenever you try to force something to happen it just makes the event more stressful. With the past years when you do be so picky about what happens and you just let everyone have a good time. You will begin to have a good time yourself.
If you are doing something and you want it to be perfect do this. Plan out the main activity, but don't control the activity. You should just have fun and go with the flow.
I believe that you can not make something happen. You are always going to have something that doesn't go your way. When you make plans you are going to want to make a general plan about what you want to do, but not something that is a every minute you have a certain thing that everyone has to do.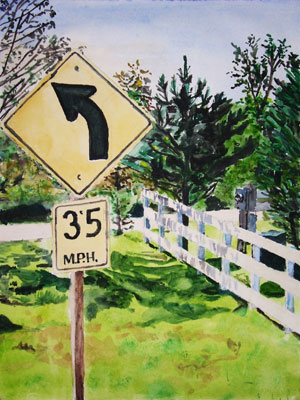 © Tim K., La Crosse, WI