Determination
March 3, 2017
Determination is the single thing that keeps the world going. Without it, people would be lost and not fulfilling their dreams. According to the Merrian Webster's dictionary, determination means, "The act of deciding definitely or reasoning." To me, it means to have the will to keep fighting, even when the goal doesn't look achievable. Martin Luther King Jr. once said "If you can't fly then run, if you can't run then walk, if you can't walk then crawl, but whatever you do you have to keep moving forward."(qtd. In QuotesGram) This quote to me captures what the meaning of determination is.

Determination isn't easy.

My junior year of high school was tough; classes were not getting any easier. Sports added on top of all the school work made it so much harder. Stress was getting a hold of me. During the second trimester, all the time that I was putting in for basketball was affecting my grades.They weren't horrible grades, but not the A's and B's I wanted. When third trimester came, I was ready to do my best. I had the drive. For the whole trimester, which seemed like forever, I worked as hard as possible. Long nights and piles of work to do until the sun was to greet me. I made sure my assignments were perfect and neat. This took all the time out of my day for other things. Creating more stress then I could ever imagine. It actually felt like trying to find the needle in the haystack. All this work had me fatigued, tired every day, every hour. Checking my grades was my first priority when school was closed for the summer. I was astonished, all A's with no A minuses. All the effort and late nights finally paid off.

Determination is the willpower to push forward.

Last game of senior year football. The stress made me sweat before I even woke up that day. I was jittery all day, like a race car revving its engine. The bus ride was a blur, my mind was set on one thing. The game started rolling down hill in a hurry. The score is thirteen to zero we are down. The attitude dropped from everyone, it created a sadness in the air. I hated it. Some people were already feeling defeated when the game just began. But not all of us, the team and I decided it was time to change it around and fight back. We went on offense and scored, It boosted everyone's excitement to a level never seen before. It helped the defense hold Pequot from scoring again. This was our chance to score again and get in the lead. I walked out to the huddle and told the guys that this was our time to show what we got. We pushed down the field, never looking back and crushed the people in front of us. Putting us in the lead. The third quarter begins and we get the ball. Our energy is like a fully charged battery. So it was time to score again. Which we did and very fast, showing them that we are to be reckoned with. But they scored; then again. Putting them on top with five minutes left of the game. There wasn't much hope of us winning but that was not gonna stop me. I went out on the field to take on the sea of red. My heart pounded through the drive. We all pushed one last time to score. It didn't put us ahead but we never stopped fighting for the win. It was physically and mentally exhausting but we kept through it with all our might.
Determination creates success.

My whole life I have looked up to my older brother Jeff. He has always had a good work ethic, and an endless determination to get things done. Watching him my whole life inspired me to work more efficiently in school. He made it look so easy to do the hardest things. Challenges that he faced were just a game; he could solve anything thrown at him. He worked as hard as he could to make it in his dream college, the University of Minnesota, which he got accepted into with flying colors. His hard work paid off. While down there and he got a job at 3M. He fought against many others for it, while he was just a freshmen in college. He got it with pride. His determination has brought him this far in life, got him on a path of success and happiness. I want to follow this path, the path of a bright future. Throughout my years of high school, I worked harder and harder to achieve this. Now I've applied to the U of M, hoping my hard work will pay off too.

It all starts from the beginning and finding a dream. It won't be an easy road or given on a silver platter. But at the end of the day determination is what makes our dreams become a reality.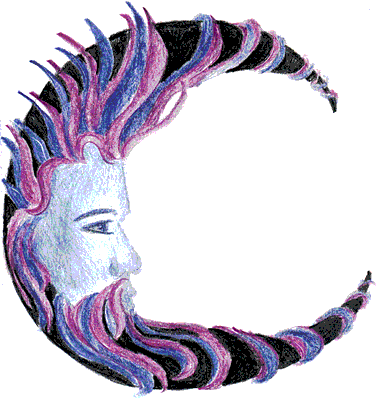 © Vanessa M., Glendale, AZ