Sacramento, My Home
February 10, 2017
Sacramento, CA. Known as the city of trees. I live in Sacramento. In Sacramento all houses are made out of great material. All lawns are perfectly green and cut. The community is well connected. The roads are well constructed. Drugs and crime are not a major issue. There is a bunch of places to do and go.

Okay, look most of those things i just said were all true. Though most of it, it is not. I live in an area in Sacramento, called Meadowview, known as "The View". Let me tell you my neighborhood isn't the best. There's a lot that goes around in these streets. Houses are not in the best shape, Dogs on the loose. Drug dealers cruisin through the streets. This just ain't in my neighborhood either. It happens all over Sacramento. Our city suffers more than our sports team, and let me tell you our sports team are not so good. Also we have traffic problems. Sacramento has some major problems.

Sacramento has its pros and cons. Sacramento isn't a top 5 city. Though there's some good sides to Sacramento. Downtown Sacramento. There's a whole bunch of things to do in Downtown. You can go out for a walk, visit some history from the past. The fantasy is nowhere near the reality of Sacramento. There isn't really much to do. We have so many hotels for no reason. Some aren't even 5 star in my opinion.

This city is full of ups and downs. In Sacramento reality is handed to you fast. Sacramento is a city you can't compare to no other. Through the good and bad, people are trying to make it out and find a way of better living. Sacramento is different than any other city. It is so diverse and the culture is different than any other.
Sacramento will go through the ruff. But overall it's a good city.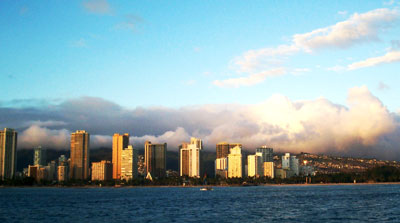 © Stephanie K., Newark, DE