No Ordinary Girl
February 7, 2017
It was the first day of school, nervously I walked to my first class hoping I have a friend or two in the class. As I walked in I had extreme joy that I found out my two pals were there. Sitting between them was a girl that looked familiar but never really knew her, although I came to realize she was extremely gorgeous now that I got a closer look. As my two pals were talking one of them created conversation with the girl in the middle so I kinda just butted in and joined their conversation. Through an Introduction her name was Gianna, or G for short.

From that day on it seemed as if our friendship was becoming stronger and at the same time my feelings were growing for her at the same time. She was really special, to me that is, she liked to draw, play the guitar, she wasn't the person to get into arguments, and so much more, she was no ordinary girl. I started texting her a lot more and it seemed as if we spoke nearly everyday, I would walk her to her classes just so I can get some extra time to spend with her. As the anxious and nervous person I am, it seemed harder and harder talking to her without making a complete fool of myself or begin stuttering uncontrollably.

I found out through clues and asking of other friends she liked me back. It turns out she isn't allowed to date, but I decided to go to ask her out anyways. Over time and constant fear for the worse, I asked her out. She couldn't hear me the first time I asked so I've gotten scared like a cat getting scared of a cucumber. I asked the second time through sheer fear and she said yes, My arms raised up in joy to give her a hug soon afterwards. I thought it was foolish that I did ask her but at the same time I saw it as an achievement.

The next day she had to break up with me because of course she isn't allowed to date. I kinda saw this as lucky because if it were to last longer it could have been worse, emotionally wise, for me. Although we broke up my feelings just grew and grew for her, until I felt like she was moving on so after a lot of thinking I decided to move on as well. Even though I moved on, I haven't completely lost feelings for her, as if it seems if I can't, but I choose not to give up on her completely. I found out I won't move on because she's just no ordinary girl, she holds a special place in my heart.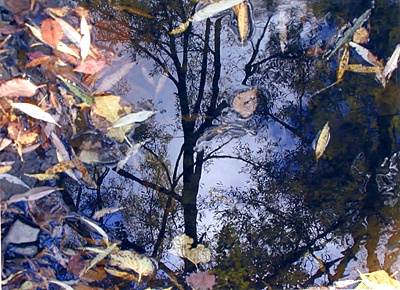 © Alex B., Rome, NY