Identity Builder
February 6, 2017
My actions may shape someone else's identity, and others actions shape my identity. Many people shape my identity whether thats a big identity change or a small identity change. I have met many new people from the time I was a newborn to the age I am now. Not all these people have stayed in my life. Therefore, leaving some space and time in my life for new people that have impacted my life more than the long term people. They have helped me to find another piece of myself.
It is true what they say time does not define the effect that they have on you or your life. I met some new leaders from my community. Both major people in my life. Zach and Adriana both give great advice and are both trustworthy with anything you want to say to them. They are both leaders of a group. Zach is the youth group leader and Adriana is the leader of P.I.E. (progressing in education). They both understand that we are young and enjoy having some free time to do other activities with people we have met in group. They both provide us with opportunities to do fun activities together such as community service, helping at fun yearly activities and going on retreats. These activities have helped me to know how great it feels to be involved in the community, but not just in my community but in other communities. When we go to other communities to help with events, or for when we participate at retreats we meet new people. At first, I was not at all comfortable with being around people I know, but after multiple times of doing such things I was able to interact and become friends with the people around me.

I needed to step out of my comfort zone many times, in order for me to be more open minded with activities. I would always say ¨I'm not sure. I have never done it.¨ and of course Zach would ask me the one thing that always changes my mind about it

¨What do you have to lose?¨ He would insist.

¨Nothing...I guess.¨ I would always hesitate to reply knowing how the conversation would end.

¨Exactly. All you have to do is show up, have some fun, and maybe make some new friends.¨ He would reply very enthusiastically.

Being the weak person I am, of course would reply with

¨I mean I guess-¨ I said under my breath. He would then continue a different conversation or walk away, leaving me thinking about his previous advice. I don't ever doubt doing something that won't cause me a loss, because after all the times I have chosen to step out of my comfort zone it has given me more confidence when I try other things.

On the other hand, Adriana has helped me with accepting challenges. Saturday mornings with everyone in P.I.E is like everyone else's cup of coffee. They wake me up, not just because they are loud, they help me realize that every challenge that is thrown at you is not there for you to fall but to overcome it with the help from others. Whether these challenges be needing help with homework, a school subject, addressing someone about a particular topic, or simply knowing where to buy the cheapest item. A simple thing as this change in my life has helped me to accept challenges that come to me. I accept challenges and tackle them on my own and if I realize that I can't do it on my own I ask for help. And Asking for help or advice isn't a bad thing, something that I also realized.

Overall, people have helped me to realize many things that I continue to build on today to become my ideal self. I take on challenges, I am willing to step out of my comfort zone and ask for help when I need it. All thanks to two people in my life.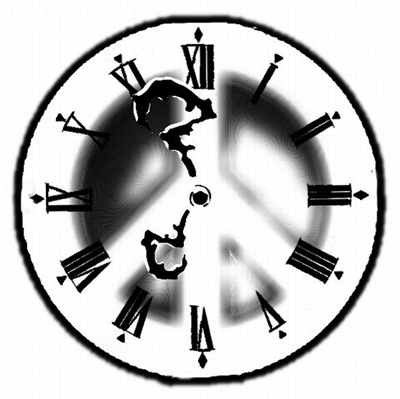 © Joseph S., San Anselmo, CA