A Million Pesky Weeds
January 9, 2017
They are the only ones who are like me. I am the only one who loves them. A million pesky weeds with shiny green stems and funny yellow tops. A million who are pests, but still made a home here. A million unwanted guests brought here by the wind. From my room, I admire them, but my father wants them gone.

Their power is secret. They send delicate roots beneath the earth. They grow up towards the sun's light and down in the damp earth and grab the earth with their slick roots and bite the sky with passionate smiles and never quit their happiness. This is how they grow.

Let one forget his reason for being, they'd all turn brown and die, wilting to the ground. Grow, grow, grow, they murmur very low. I watch?so I know.

When I am too sad, and feel like a weed, when I am just a tiny speck among this sea of grass, it is then, I look at the dandelions. When there is nothing left to look at in my home. A million who grow despite my father's hate. A million who smile and do not forget to smile. A million whose only reason is to grow and grow.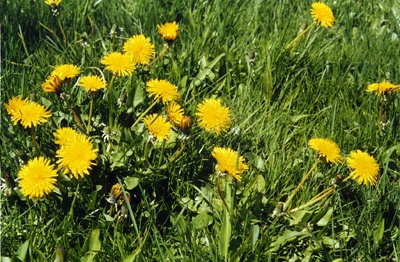 © Hoang P., Rochester, NY