The Day My Foot Met a Nail
November 16, 2016
In the woods is where I start my story,
Where a wee horrid nail gets all the glory,
¨Come on Riley don't delay,¨
I told him ¨Today is going to be a very fun day,¨

As we frolicked through the trees,
the autumn leaves glided through the breeze,
As I stepped and looked to the trees,
And then I dropped to my knees

It's certainly not right,
I burst with agony and fright.
As the nail pierced through my foot and broke the skin,
My head started to spin.

The corroded nail made its impression,
You will see why this was a valuable lesson.
As my blood spilled on the cold hard ground,
My thin shoes are started to drowned.

Riley grabbed me by my shoulder,
I knew he could not have been more bolder.
We Bolted towards home
and my mind started to rome,

As I faded from the world we barged through the door,
I took a spill and hit the floor.
My mother was petrified and scared,
But don't worry grandma is always prepared.

I was wrapped up with thick dense first aid tape,
and this is where i made my final escape.
Now I was rushed to the car,
But lucky for me the hospital is not far.

I saw the doctor and got a tetanus shot,
But then I realized the nail is in the same spot.
So pack the right shoes when you prep
So beware and watch your step.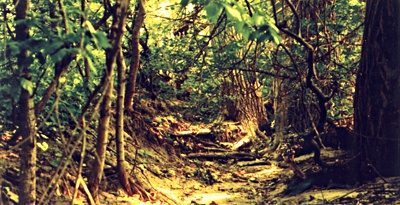 © Dan B., Papillion, NE