My Very First CYT Musical
November 14, 2016
Last spring I performed my very first CYT (CYT stands for Christian Youth Theater) play, The Little Mermaid. I had wanted to do one for a long time but something always got in the way, whether it was my brother not wanting me to do it or basketball season. But now I was finally able to do one.

At auditions I was super nervous because you are supposed to sing a broadway musical song by yourself. I passed auditions and was called back to a second day of auditions. On that day I tried out for all the parts possible for me to achieve. The next day the cast list was posted at noon and I was incredibly amazed hat I got a lead part! Later that day, we had a cast party that included read through of the script. I didn't really know anyone so I sat by myself. I didn't realize it at the time but even if you are astonishingly weird people at CYT still will be nice to you. At the first rehearsal, somebody who I didn't know came up to me and introduced themselves. He told me that his name was Owen. We instantly became good friends and he introduced me to everyone. I started to get to know everyone and realized that everyone at least has one characteristic in common. CYT people are willing to accept anyone for who they are and don't care what other people think of them.

Soon, rehearsal time became my favorite time of the week. We practiced three times a week three hours on Tuesday, four hours on Friday, and five hours on Saturday. During the short period of a month I started not to care what other people thought of me too. I learned that everyone is friends with everyone. I learned all the dances and songs, my lines, and the blocking. About two months into the play we started tech week. Tech week is when every day we practiced for four hours. I found another friend during tech week. His name was Bode. Even though he was three years younger then Owen and I we all became amazing friends. Nobody ever saw us apart in the three weeks of shows. During those three weeks, I became a CYT family member.

After opening night, there was a cast party, when we stayed up excitingly late dancing until we couldn't dance anymore. The next day, it was ninety degrees outside and the theater didn't have any air conditioning. One cast member passed out because he was so hot in his costume. We used ice packs on stage to keep cold.

Everyone in the cast did everything together. That day, we did a show in the morning and in the evening. We literally spent sixteen hours straight with each other, which is what helps people get to know each other better. It is a once in a lifetime experience. I think that is the fastest way to make friends. Doing theater and spending time together for an entire day encourages you become friends with everyone you are doing it with.

I was so sad when we had finished our last performance. We had another cast party the next day and we said goodbye to everyone. Some of the people that I performed with I will never see again, but their memory will forever be in my mind.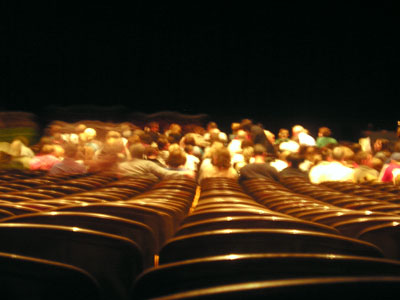 © Jessica P., Bethel Park, PA