Le Voyage Merveilleux
November 14, 2016
5:00 a.m. my parents' alarm was blaring. "Time to get up!" my dad shouted. It was time to head to the airport, and then to Paris, France! We would be staying there for two whole weeks! We packed our suitcases and ourselves tightly into our car. When we got to the airport, we rushed through security and ran to our gate, just to wait there for three hours, we were excited. On this trip I would learn to appreciate other countries and cultures.
We were flying standby, so there was a chance we weren't going to get on. But we made it on and flew to Salt Lake City. Only to wait another three hours. Once we boarded the plane to go to France, I realized that it was a twelve hour flight. I thought that I was going to die of boredom. But the hours slipped past as my brother and I kept ourselves entertained.

"We are on our final approach." said the captain over the loudspeaker. My brother and I looked out the window. As the clouds started to disappear and the magnificent city shone, my excitement grew. Our plane landed and once we reached the gate I jumped out of my seat determined to be the first one out of the airplane. I made it out of the plane and waited for my parents. I heard all the different people speaking French.

When my family finally came out of the plane we walked over to Hertz, the car rental place in the airport. When we got our car we drove through the city of Paris to the first hotel we were staying at. We went right to sleep because of jet-lag. We awoke in the morning and ate at a picturesque cafe. Then

we went to the Eiffel Tower. It was magnificent! It was three stories high and we went to the very top. You aren't supposed to throw things off but my brother, when no one was looking, threw a small paper airplane off. It glided gracefully through the air until it finally landed on a rooftop.

We spent the rest of the day exploring France, taking naps, and eating. That day was Bastille Day. So my family, and I, and a thousand other people gathered around the Eiffel Tower to watch the fireworks. They played the song YMCA, which was pretty funny. When it was all done we headed back to our hotel and had a good night's sleep. During the trip, we went to many museums. We went to the Natural History Museum, the Louvre and saw the Mona Lisa, we went to the zoo, and we also went to the Centre Pompidou Museum. At the zoo we got ice cream and looked at all the different animals. At the Natural History Museum we got to learn about animals and look at them up close. When we went to the Louvre, we saw the Mona Lisa and many other different famous sculptures and paintings. When we were done in the museum, we went to the Tuileries Garden next to the Louvre and grabbed a croissant. We fed the birds there and they landed on our hands! There was a fair near there too so we went to that and had tons of fun. We went on a ferris wheel, ate French carnival food, and went on these trampoline type things. Then a couple days later we went to the Pompidou Museum. It was awesome!
Some days later we switched to a different hotel for a day. It was a very interesting hotel. It was out pretty much in the middle of nowhere. The hotel was called Hotel Gu de bovua. There were interesting little cabin type things near the sides of the house. The rooms were small, but big enough to move about. my brother and I put our bags down and went to explore. There was a path behind the hotel that we walked down. We found a huge bog, but when we were driving to the hotel we saw an alligator sanctuary place so we decided to stay away from the bog in case there were some loose alligators. We walked farther and found a play structure, we frolicked around there for a bit. Then we finally decided to head back to the hotel. When we got to the hotel it was dinner time, but the hotel didn't serve dinner and there weren't really restaurants near the hotel either. So, we decided to eat the leftover cookies that we bought earlier in a small town. Then we went straight to sleep. We woke up early in the morning. The hotel had free bikes you could ride around, but most of them were rusty, old, and run-down. We decided to ride them anyway. One of them made a high pitched squealing noise the other one's pedal didn't work. We rode down the path passed the playground. When we got back to the hotel, we had breakfast. They had the best pastries ever!

Then a few days later we moved into another hotel except this time is was an apartment. It was located in the middle of the city. The apartment was super tiny. I used to always look out the window and look at the cars and the people walking. There was a bar right next to our apartment and there was always some loud people coming out of it. So, one day my brother had an idea. He took a straw and waded up a little piece of paper and put it in his mouth. Then he took it out and stuck it in the straw. He walked to the window and shot it out! Then that night me and my brother got locked out of the apartment. So, we walked all the way around the apartment and found our window and started shouting for our parents. It was really funny.

Then about three days later we headed for the Charles de Gaulle international airport. We waited and waited. There were Xboxes you could play on so I was entertained until our plane got there. But, we were flying stand-by again and there was only one seat available so my mother took it. That left Me, my brother, and my dad to find another plane back to the United States of America. We found one for Philadelphia and took the tickets. We then spent the night in a hotel in Philadelphia. The next day we got up and flew to Las Vegas, spent a few hours there and ate some mexican food. Then we got on another plane to finally fly home. While I was on the plane I thought about all the fun memories we had made.

During this voyage merveilleux I experienced a different culture. It was very fun to visit a distant country and see other customs than what I am used to in the United States. They talk differently and they have some different laws. But the trip was amazing and I am glad I went because, I learned to appreciate other countries and cultures!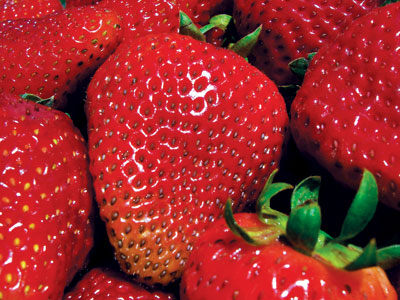 © Sarah O., Greentown, PA