Letter to My Past Self
October 20, 2016
Hey youngster, I know your doing well. Those soccer games are really something aren't they? Just because you mess up or aren't able to score, doesn't mean you're a failure. To be honest, 6th grade is the last time you'll ever feel the rush or happiness of being on a team, so embrace it while you still can.
Wow, it's your first day of seventh grade. Make friends while you can, but most importantly, be yourself. Yes, you will be judged by other groups, just embrace your weirdness because you end up finding a group that fits right in that area.
I can see you crying and hiding away in your room, it's ok. Ignore the people who whisper about you, they are in a worse situation at home. Some of them may even want to be your friend. Just smile and know you are loved.
The friends you made in seventh grade a dwindling, and so are everyone else's. Don't expect to be with them forever, that isn't what high school is about. Live in the now, don't worry about the next day. Focus hard on your work because you have big plans for the future.
Stress has become a thing again. Just when you thought it was getting better, things break the barrier. So what if you got an F on the test? Your grades don't define you, and it is easy to improve.
You're the quiet, shy girl who sits alone and doesn't peep a word in class. You actually pay attention to the teacher. That is a good thing. Secretly, the teachers are very proud that you take in every word.
You love English, and want to become a journalist. Write those stories every night, don't worry if they aren't perfect, you're just getting started. Let people read them! Big deal if you don't win that writing contest, your story was of your own personal preference, and at least you are proud that you accomplished something.
Hello current self, I wish I'd known these things when I was younger. I guess my mistakes only made me stronger.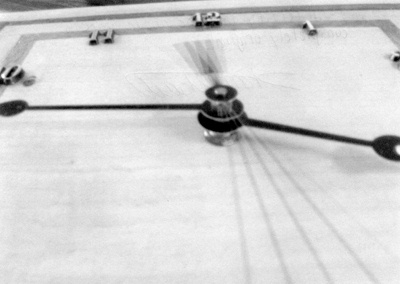 © Michael H., Milford, CT