Your Pen !
October 19, 2016
The ink is one of the most marvelous inventions in the world. We all use inks daily to take notes, to write novels, articles ,and poems by using our imaginary words. So, we can say that the ink is a basic tool in our life ,and a very big step toward the modern ball pens. Therefore, the words are written in different ways ,and in different shapes. Some of the pens are with soft ball at the tip that keeps you quickly in writing ,and makes your handwriting looks good in an organized form. Although, there are some of the pens with very harsh balls at the tip for different fonts. I agree that pens are not only a tool to write with ,but it is a community that helps you indirectly all the time.

As for the first reason, pens are very useful during studying not only to write ,but it is important because it keeps you studying by motivating you indirectly. Now companies use special shapes for the tip of the pen. For example, the tip maybe thin, moderate ,or fat. They maybe soft ,or harsh. So from my point of view I think that pens are not only for specific missions ,but they may help you to understand the information during studying with high quality. I deduced that the pens provides the student with emotions that keeps him warm during studying this emotions provides him with confidence. As he may see his handwriting good for moments even if it is bad ,or his handwriting is good ,and became more better therefore, the student will study more. In addition to that, when you see your handwriting good it helps you to remember the information easily as your photographic memory reminds you with it even if your photographic memory is weak.

Concerning the second reason, nowadays companies use wonderful geometrical shapes for pens. For example, there are the triangular shape, cylinder shape, quadratic shape ,and hexagonal shape. All these shapes release happiness and capture sadness. So it helps the student to study, think, draw ,or to contemplate. For example, you hold up your pen with your favorite color. You may draw beautiful shapes with real mean ,and after seconds you will observe that you can't draw it again. Therefore, we deduce that the pen helps you to create imaginary things. Pens are not only plastic piece with tip waiting for writer ,or student. Pens are world full with knowledge, fun ,and creativity. Also, this pen may be your power against your enemies. By helping you to write easily what you can use to attack your enemy through articles.

To sum up, the pen really an important tool. If you hold it up ,and stare at it wisely you can observe that it helps us to do any exciting thing by giving you many interesting ideas.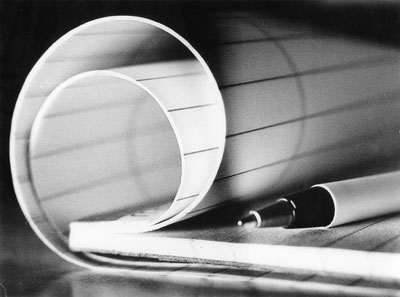 © Samantha M., Bethel, CT