Lessons Learned
September 27, 2016
The cruelest person I have ever met was an athletic mother of three with a chubby husband and a fire in her soul hell bent on retribution. Once upon a time there was a little girl that believed it was only in storybooks that real evil existed. There was the evil queen who was selfish and ugly at heart; the terrible monster full of rage and always rude; the wicked witch, vain and seeking power. It hadn't occurred to the small child that bad people existed within her everyday world. It changed when that little child met an evil woman one Fall day. That woman, she taught me hate; what it was and how hate feels when it burns a heart. It all when I, along with my sister and father, were accused of cheating in a race.

We were running a chip-timed race, which meant everyone could start at a different time since there wasn't a stopwatch timing the entire thing, rather a computer recorded when your chip passed the start line and then the finish line with some sensors. Before the race, my father decided he'd take us on a quick warm-up lap, and we slowly jogged the one mile route to get our hearts beating. After getting back to the starting zone we learned funnily enough that the race had started for most of the runners only a few minutes after we had left. Officials assured us we would be alright starting whenever we wanted so my father grinned and my sister and I (being rather young at the time) were given a little start off by the few adults there to make us feel better about missing the official beginning of the race and we're off just like that.

I ran faster than my younger sister but she did reasonably well in keeping up and we ran the race in about seven minutes, joining the group of already finished runners at the refreshments stand once we'd crossed the finish line. The awards went out and then, before I knew it, that lady was screaming at us, yelling and pointing fingers and calling us dirty cheats and liars. It was a simple misunderstanding but the woman was too filled with rage and hate to see reason as my father put it. She assumed that we'd started the race early and had cheated, somehow not knowing about the chips that timed the race.

My father dragged us away, explaining he was afraid of her actually hurting us; an adult, physically harming children. An idea that had never crossed my mind before that moment. Her next attack was on my father as we left with our bittersweet faux gold medals around our necks, "What do you think you're teaching your children?" she screamed, out for blood. I cried. All I learned that day was that monsters can lurk underneath these human skins of ours.

I don't remember everything that happened next. I don't think I ever will. All I will remember is the adult trying so hard to prove a lesson in sportsmanship that she threw out logic and reason and closed her ears to the world. The woman that went mad trying to tell my family how we were being raised terribly and my father was a horrible parent.

I never saw her or her family again, and I certainly don't remember any of their names, but I remember their actions clearer than any other memory from that year. I remember the kids looking on with wide eyes and hateful expressions, and the father staying out of the conflict but shaming us all the same. In trying to force a lesson in respect and honesty down our throats that unnamed, vengeful woman taught us hate and ignorance. Next time you get mad at someone, please listen. You never realize how deep your words may cut and how simple the explanation can be. Don't let the monsters inside destroy this world.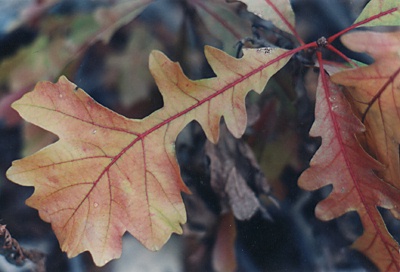 © Allison S., Eau Claire, WI