Did you forget about me?
July 16, 2016
I was wondering when you would text back. A few months ago, you were everything I would think about. I was always on the edge with these newfound emotions. I was merely learning to fly. But along the way we had our differences. I acknowledged that we were both learning to stand out. Both of us trying to impress the other to seem gracefully interested in each other. But the sad truth is that we ended up standing apart.

Out of curiosity, I would still like to know, whether you recall the time when I changed my seat in class so that I could sit next to you every day. When I learned that you fancied tall girls, I silently desired to grow taller. Do you remember? I hope you still have those pictures of us together on the ThunderBolt ride. I don't think that you could've forgotten my fretful screams. It seems like yesterday when you held my hand for the first time. It was then when you let me know that you will always be there for me. I wasn't scared anymore. I promise.

After that day, I decided to stand with you, walk beside you and mingle your concerns with those of mine. Since that day I always helped you, when you needed my help. At the least, I can say I intended to be a good friend to you.

But then one day you completely disappeared. You did not even bother to leave clues so that I could know that you are finally happy. You always had those dreams that you wanted for you to come true. I assumed that you left to chase after them. Probably that was the reason you were treating me with such arrogance day in and day out. Remember when I said that I wasn't scared anymore? I thought I was in control of my emotions. I always feared to lose you. I regret my inability to doubt this concern.

I remember you every day. But not with the same undeniable vigor. These past few days were unquestionably cruel to me. Sometimes I battled inadvertently through this haunting distress. Sometimes I lost and embraced the guilt of my fear. Those memories I had of you that once encircled my world and fantasies have started to fade just like a broken shadow. Your name does not spark that same concern which once filled me with an immediate curiosity. Yet, I am still looking at that picture of us together, and I only want to know, did you really forget about me?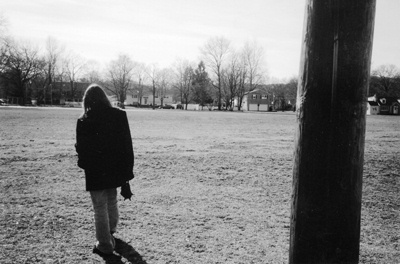 © Rosalie P., Pompton Plains, NJ