A Stranger In His House
MAG
July 8, 2016
So he forgets things. It's not a big deal. So he forgets how to tie his shoes; so he forgets where he put his keys when they're still in his hand. He's just old and forgetful.
He forgets how he furrowed his eyebrows as he waited on the porch for hours for my mother to come home from prom all those years ago.

Then he remembers for a little while. He remembers how his leg bounced up and down in the hospital waiting room. He remembers how if he listened hard he could hear my mother's faint screams as she labored. He remembers holding me for the first time that same night, his fourth grandchild.
He remembers, but then he forgets, and he never remembers again.

Soon he forgets how to swallow, and I have to shove my fingers in his mouth to search for chunks of orange that he hides under his tongue – and he's not forgetful anymore … he's sick.

He forgets how to pee, too, and I think I could have scrubbed that couch clean with the tears I knew were making their way, one by one, down my mother's cheeks onto the unforgiving bathroom tiles.

Then he forgets me, which smarts more than the slap stinging my cheek, the slap that he gave to the stranger in his house. Why was a stranger in his house?

But it's okay.

Because sooner or later I'll forget that slap, I'll forget him, and I'll forget that he forgot me, too.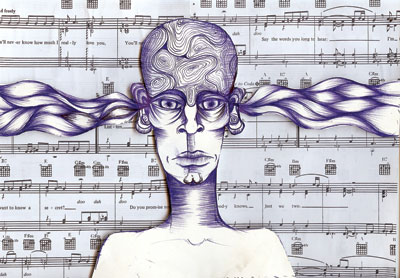 © Ani S., Petaluma, CA