The Man That Was Taken Away Way Too Early.
April 19, 2016
There was a man, a man that would never let you down. He's an amazing guy with a great sense of humor. His name was Steven Michael.

Steve's three, now fatherless, kids won't be able to share anymore memories with him. Harlie, his daughter, won't be able to have her father walk her down the aisle. Steven Jr. won't have his dad by his side when he picks out his first motorcycle. But most importantly they won't be able to have the little special moments they used to.

Harlie wrote a facebook post to her dad's killer, she mentioned what I said above plus more. His killer of course had one connection to him and that would be Morgan Wire. Who is that you ask? That would be the name of the girl who in someone's opinion "requested Steve's death." Now that might seem far fetched to some people… but when you think about it it's really not. I could see where that person is coming from, Morgan saw the gun that killed Steve and then fled the scene. After fleeing the scene she went to the bar and partied with two guys. "She testified that she wasn't hiding from police, but rather from 'people on Steve's side.'(Wood Tv8)" There are people who can say that means she innocent and that at least she wasn't hiding. Here's some things to ask yourself: Why did she leave the scene?, Why didn't she saying anything about the gun?, and Why did she go to a bar when her boyfriend was dying in the middle of the road?

Steve's killer, Sigmund Floyd Rumpf, also fled the scene, though later he did turn himself in for shooting Steve and even handed over the gun. But that doesn't bring Steve back, it doesn't change the fact that he still shot him. So many people lost a friend, uncle, brother, and son because Rumpf decided to shoot a man he didn't even know. The only thing he knew about Kauffman was what Wire told him, which nobody knows exactly what that was, but it must have been really bad for him to think he needed to shoot Kauffman. The thing is Kauffman was a good man, Rumpf basically acted on a one sided story. Not to mention he claimed that it was in self defense. If that was true, why have the gun him in the first place?

Steve was my uncle, he was there for me when my biological uncle wasn't. He was there whenever I needed someone to talk to. Heck there were times when he was there and I didn't even realize that I needed someone to talk to. I have so many memories with him. One of them is we went fishing and when we were getting ready to go home I had one foot in the boat and one in the water. So I'm pretty sure you can guess what happened next, I ended up falling down in the water. My pants got soaking wet but Steve and I had a good laugh about it. Not only that, but I still remember a time when he came over to my house. He was drinking and he started to sing to "You Never Call Me By My Name" by David Allen Coe. Which I have to admit he did a pretty good for someone who was drunk. Not only that but he was having the time of his life, he even had a smile on that was ear to ear.

All this happened because one person decided to shoot a man they didn't know.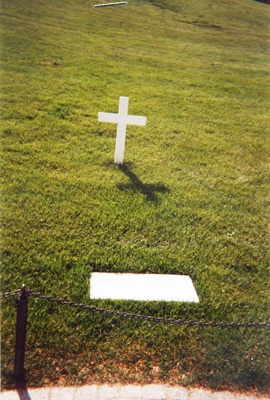 © Whitney T., Glenpool, OK