Cyberwar
MAG
March 25, 2015
It was a Monday morning, and I was bored and exhausted. I had study hall second hour, just like every other day – except today was different. A new vibration swirled around the room.
"Hey, Danni! Did you see this new app? It's so much fun!" My friend Kenzie practically skipped to the table. "It's called Yik Yak. It's like a new social media. It's all anonymous, so it's fun to complain about homework and post funny things."
I downloaded the app and spent the rest of the hour posting silly math jokes. The day passed a bit more tolerably.
The next day, silent sirens went off with excitement.
"What's going on?" I asked Kenzie.
"Check Yik Yak! It's blowing up like crazy! People are spreading gossip about everyone in the school!"
Sure enough, there were floods of messages. My school had become an online battlefield where cyberbullying was the weapon and students were the targets. What shocked me the most was that people were actually liking these posts! Everybody spent the day on Yik Yak, either in shock or laughing it up.
Wednesday came. Yik Yak shut down. Letters were sent to our parents. The scandal was even on the news. The most harassed students didn't show up to school that day. Everyone was frustrated, sad, even depressed; we knew this shouldn't have happened and that it would never happen again.
What the school did next left me in awe. Parades of colorful posters and fliers plastered the walls. We got to school and found personal, handwritten notes on our lockers telling us how important it is to make people feel good about themselves and speak out against bullying before it's too late.
The school picked itself up by making us defenders of positivity and each other. I am so proud of the turnaround. Instead of scolding us and making us feel worthless, our school praised those who helped.
The cyberbullying war was put to an end, leaving one team of allies. We made it possible for everyone to be accepted, and we made our high school safe again.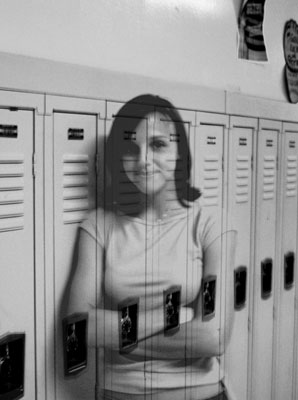 © Amy D., Troy, OH