Letting Go
MAG
It's true, what you hear - you never really let go of your first love. They take a part of your heart with them, leaving an empty space that can only be filled with memories. I learned this at a rather young age. I can't really complain, after all, I'd longed for a boyfriend, to feel the fuzzy warmth in my heart from being in love. I had the desire for a companion, a best friend with whom to share experiences, as well as my secrets, deepest thoughts and feelings. I got what I wanted, but nothing could have prepared me for what it would be like to lose it all.

It was a warm, bright day announcing the arrival of spring. I was in ninth grade. The boy I had liked for the past year was next to me, and as I stared into his eyes, I knew he had something on his mind. His name was Paul, and even though we weren't "together," we had spent lots of time with each other as good friends.

"I have to ask you something," he confessed. And with that a slight smile crept onto his face and a sparkle entered his eye. I knew what was coming. Excitement trampled my body and I felt nervous with laugher.

"Okay," I half laughed, trying to contain my excitement.

By this time he was laughing, too. "Would you be my girlfriend?" he asked.

This was the beginning of a relationship that shaped me into a better, stronger and more sophisticated human being. Over the months to come, we fell in love. I remember the simplest, usually boring activities coming alive because he made everything so much fun. It seemed it was his mission to make me laugh. He would buy me ice cream, and we would sit and talk and eat it while people-watching. I remember once we went to the gym and he convinced me to play racquetball. I didn't know how, but that didn't matter because we had so much fun just running around making the ball spring off the walls like it had a mind of its own.

I grew so close to him, and cared about him so much, that my eyes would swell with tears when I thought about it. He never spoiled me with extravagant gifts, but he did little things that showed he cared.

That summer, Paul went to Texas for a week. I missed him terribly, and even though he called every night, I could hardly wait for him to come home. He returned with gifts for my whole family, and I was overjoyed when I walked into my kitchen that morning and saw the arrangement of bright red roses on the table. I picked up the tiny card buried in the bouquet and read, "Since I couldn't find anything as beautiful as you in Texas, I got you these instead. Love, Paul." These types of memories stay in your mind forever. He made me believe he would never hurt me, and I let my guard down.

It got to the point where I didn't want to do anything or go anywhere without him. I hardly cared about being with my friends anymore, and I couldn't understand why he would want to be with his. We started to grow apart because of this, which made me even more obsessed with spending time with him. We would pick fights with each other for reasons I couldn't remember the next day. A break seemed inevitable. I thought it would give us both some air and time to think. I was positive we would get back together.

It was a struggle, I remember, to get him to talk about his feelings. I tried to understand why he was acting the way he was. Something was different, very wrong. We got back together, though. Maybe I just didn't want to admit I knew something was wrong, so I overlooked his strange behavior. He acted like he didn't care even though he said differently.

I still remember that last night so clearly, as if it were a just week ago instead of years. Once again, I was searching his eyes, trying to read his soul. But this time I didn't see a sparkle in his eye, I saw guilt hovering over his body like a dark cloud. I saw a look of sadness, probably even pain, on his face.

"What is it?" I asked, not really wanting to know.

"I don't know," he managed. "I've been doing a lot of thinking lately." He paused, and I again knew what was coming. I turned away so I didn't have to look in his eyes to see how he truly felt.

"I don't think we should go out anymore," he said, quietly. Or maybe it wasn't that quietly, but it was hard to hear him over the thumping of the pulse in my throat.

"Why? What happened to us?" I started to cry, even though I knew it would make things harder.

"Things have changed," he admitted. "It won't ever be the same."

I was so confused; I didn't know what he was talking about. "What's so different?"

"Things are different now," he said, sounding annoyed.

I told him to leave, even though I wanted him to stay and hold me in his arms. I sobbed for hours until my eyes were almost swollen shut. The next few days in school were hard; I didn't want to talk to anyone.

It took a few weeks to figure out what had happened, why things had changed so drastically. She was a friend of mine, and had been lying to me for a month. I felt so betrayed - by Paul, by the girl who was supposed to be a friend. Anger would overtake me, stronger than I had ever felt before. I felt naive never to have thought that he would cheat on me, not to suspect that it was something so hurtful.

The road to recovery, which was a whole lot longer than I imagined, was painful. I sometimes felt like an addict needing rehab to recover. I never thought after so many years I would still think of Paul and the times we shared. It took me a long time to realize that my relationship was a learning experience, and I did learn a lot from it. I sometimes wonder now what would life be like if I hadn't gone through that. I have a different perspective on things, and I like to think I'm smarter because of it. Time does heal, but it's true - you never really let go of your first love.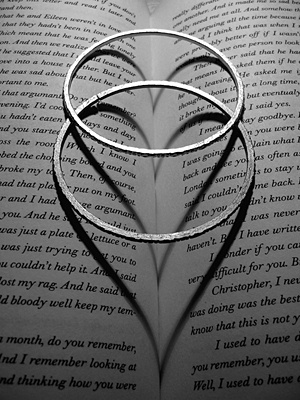 © Julia K., Old Tappan, NJ