Passage
MAG
The stage lights dimmed, and I took a quick peek from behind the heavy black curtains into the audience. Blinded by the lights, I hastily pulled back. What seemed like an infinite number of eyes were looking at me. I took a deep breath as the strains of a lone sitar became audible. The lyrics of my solo began to play - Vani vagadishwari. I entered the stage and began the first of an hour-long dance program that was the final test of my stamina, memory, and grace and the culmination of my career in the ancient tradition of classical Indian dance, Bharatnatyum.

After a decade of learning this art form, I had finally been deemed ready to take on the most difficult and rigorous of milestones, my arangetram, or Bharatnatyum graduation. The arangetram is the most prestigious event in a dancer's life, as it pays homage to all the factors in one's life that cultivate the dance form: one's culture, one's family, and one's guru.

An arangetram is undertaken only by the most dedicated, or determined students. It is a rigorous, difficult process that requires the utmost commitment. For more than six months, I spent two to three hours every day practicing these dances. Many times, I pushed myself to my physical and mental breaking point, but still I would not stop. I could not give up. There was always so much more to do, so much more to learn.

I discovered a lot about myself in those desperate, exhausting hours. I learned that I was far too stubborn to give up, and I was too proud to prove myself wrong after I had set a goal. Even through physical pain and mental strain, I forced myself to meet my expectations. Even when I was at the end of my tether, there was always something driving me on, compelling me not to give up.

It was in those hours that I learned what an arangetram truly is. It is not simply a dance graduation. It is a coming of age. It was proof that I, Ujjayini Bose, could accomplish anything I set out to do.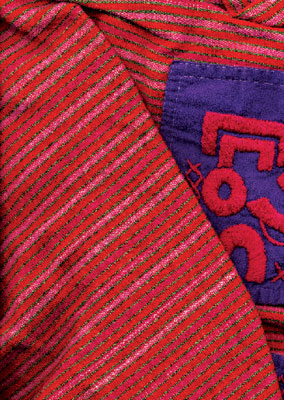 © Christine S., Grinnell, IA