Mama's Pie Hands
MAG
December 30, 2014
Motherhood has rendered her hands rough but gentle, toughened by vinegar water and softened with baby's cries and sick-kid nights. Today those hands are tackling the art of pie making. Eight a.m. Thanksgiving 2006, she's getting an early start, plucking butter and flour from their places with nimble fingers. I prop myself up on the counter.
"Can I help? Can I make the pie this year?"
She pushes four cubes of butter across the counter.
"You can cut the butter, hun."
She demonstrates, pushing her palms on the top of the shimmering chef's knife, letting it sink into the cube like my feet in last month's mud. I never touch the knife.
Her hands flit about the kitchen, speed matching her smile as she heaps in flour, drizzles water, pinches salt, sprinkles sugar.
I look down at my seven-calendar hands. Sausage fingers and round palms could never make that magic in the kitchen. I beg to learn to wrestle the dough into a masterpiece. Her eyes say I love you but I'm getting a little impatient as her long-fingered hands, supple as young branches, guide mine on the rolling pin.
Up and over and out and over and up and back and out.
Too hard.
I let her San Francisco wind hands finish, the fog rolling in with my jealousy.
Eight a.m. on Thanksgiving 2013.
"Can I help? Can I make the pie this year?"
Her experienced, thousand-pie hands gesture at the butter and flour standing at attention on the counter.
"Yours are better than mine."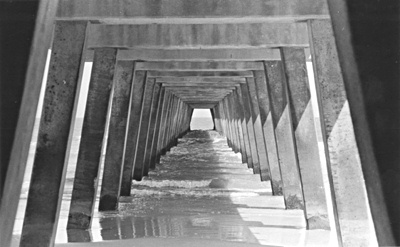 © Megan S., Marblehead, MA