Back To When There Were Toy Soldiers
September 2, 2014
            I remember sitting on our piano chair, writing a poem about the way dolphins traversed the calm oceans.  I would pause for a while to look for my blue magic pencil; it had to be blue and it was better than a no. 2 Mongol pencil.  I remember waking up to a Christmas tree full of elegantly wrapped gifts; thanks so much to you, Santa Claus, for the toy soldiers.  I remember taking a ride on my dad's shoulders; we would run around the living room while listening to a Bob Marley song.  I remember them quite so well… like they were all just yesterday.
            It was a very happy day!  I received a ribbon from my teacher for being the most excellent student in class.  Well, maybe excluding the fact that I got a 0/10 in an English exam.  It had something to do with "a" and "an".  My parents took me to the plaza after that and I strolled around wearing my roller skates.  Leisure was my best friend, and Jollibee was the most iconic treat.  I was in Kindergarten then, so I was very much unaware of my surroundings.  My attention was solely centered on toys and on the playground.
            I grew a little in the soul, not in the height, as I entered elementary schooling.  This was different.  This was no longer built next to a playground.  It seemed like the ones in the typical US college movies where newcomers become targets of bullying.  I was the outcast in this situation.  At first, I had only one friend in that school: my dad.  He would come to school to fetch me early in the afternoon.  Then we would visit New China Bakeshop to buy bread for an afternoon snack.  It was not long until I became a vital part of the community.  The same routine went on until around my third year in that school.  I was elected President of our class many times and I did my part.  I was able to implement many projects as the head of our Supreme Pupil Government and I gained many friends.  Also, I was chosen as a candidate for various pageants and searches both at school and in the whole province.  The underdog and outcast turned out to be the hero in this scenario.  The child who played with toy soldiers became the soldier himself: eagerly showing off his tenacity and bravado.
            During the course of elementary schooling, I discovered a certain aspect which I have, in one way or another, tried developing when I was a lot younger.  I wrote poems about animals and love.  Although my poems weren't of high standard, I loved writing.  I loved words and paragraphs and essays and titles.  I wasn't a keen reader of fiction and romance but I was a huge fan of the dictionary.  Having grown up in a family of language-oriented people, I learned to appreciate words.  This probably contributed to my love for writing.  I somehow managed to take a break from playing with my toys.  Instead, I held quills and pens.  My love for writing was taken to a much higher level when I qualified for the National level of a Journalism contest.  There, I was honed.  I was given the opportunity to grow as a writer and as an individual.
            I found myself free, no longer caught in the trap of home, when I graduated from elementary.  I became independent. This time, I was away from home.  My toy soldiers went from everything I played with, to pieces of plastic figures kept idly on the shelves.  It may sound a little cliché but life after graduating from elementary was a life geared toward facing the real world.  It is full of possibilities and people from different points in the country.  I learned to stand up on my own and be both a stable follower and leader.  I became a much stronger and more adept soldier.
            How much of a dedicated student I am right now is also how much of a nonchalant couch potato I can be.  I usually sit down in front of the television, just switching channels, or with my laptop, browsing through Facebook and Twitter.  Gone were the days when the whole family would go out to the beach and fly kites together.  I missed those times.  We would bury ourselves in the warmth of sand and wait for the soothing touches of the waves.  Gone were the days when we, siblings, played with our Lego collection and ran into each other while exclaiming spells from a Harry Potter segment.
            I've done things any normal person can ever think of.  I've failed in exams.  I've succeeded in quarter finals.  I've been a social reject.  I've been accepted and loved.  I've danced like a crazy crab.  I've embarrassingly sung in the bathroom.  I've eaten at Jollibee and I craved spaghetti.  I've watched the television endlessly.  I've gone through Twitter.  I've accomplished my chores.  I've walked along seashores.  I've believed in Santa Claus.  I've listened to music.  I've bathed in the rain.  I've played with pets.  I've read a lot of books.  I've gained some friends.  I've enjoyed the playgrounds.  I've had amazing experiences.
            Experiences, just like my collection of toy soldiers, cannot be counted.  I have too many toys.  I have too many experiences.  They can only be undergone and be played with.  Cherished in our past.  Stored in treasure boxes.  Kept in our memories.  Saved in our youth.  These experiences are what make me a person.  I haven't searched my name up in the dictionary, but I do know that these toy soldiers in treasure boxes helped define a "Marco".  They have helped me become a character in every fold of the book.
            I am an avid reader of the dictionary and I have read various definitions of the word "person".  Merriam-Webster Dictionary defines it as a human being: an individual with a special moral value.  I, for one, would define a person by his past.  More so, his childhood.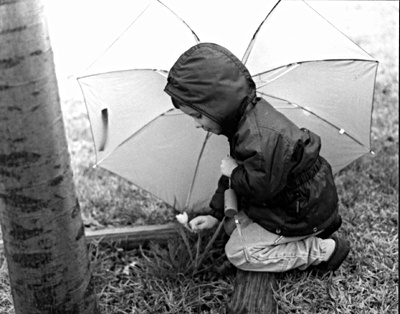 © Amanda M., Highland Village, TX