"Broken Heart"
April 18, 2014
It was the type of friendship that would last a lifetime. It started my eighth grade year in middle school. I was the "new girl", or at least that was what people called me. In gym class on my second day a boy introduced himself as DC, and finally I wasn't the new girl. Somebody had finally learned my name. DC and I became best friends, as the weeks that felt like years passed we became closer and closer.

Summer came and went, and we entered high school. Imagine the faces a group of teenagers who were happy, excited, and nervous. We played around, joked and it seemed like we turned around and we were half way through the school year. We were extremely happy and couldn't wait until the following summer. Things were going great and we were all happy including DC, but then things began to change. DC stated to act weird and not like himself at all, he closed himself off and wouldn't talk to anyone it was as if he was there but he wasn't. My heart began to slowly break seeing my friend hurt, and not being able to help him. I didn't think my heart could hurt more, until the news came that DC had tried to commit suicide. This is my best friend that we were talking about, but at the time it felt like I didn't know him at all, almost as if he was a stranger. DC had gone to rehab and we thought he was doing better; he seemed like his old self again. He was smiling and joking and being the DC we all knew and loved, but it didn't last for long.

Late one night, the four of us who were close to DC got a message that he was going to leave home. All four of us, my self-included talked to him and we thought we had talked him out of it. He said he was sorry for scaring us and that he would stay, but it was a lie! The following day at school, I knew something was wrong. He was not himself at all; he was zoned out all day. At one point in the day I stopped him in the hall way and asked him what was wrong and he said nothing, but at the same time he burst into tears and walked away. Something was wrong, and none of us could piece the pieces together. David later that afternoon in the bus loading zone said he was staying at school and not taking the bus home. None of us thought much about it, so we all left and went home, after all it was a Friday and many of us had plans for the weekend.

My mother picked me up from school that Friday, and we stopped at the store to get dinner. On our way into the store I got a phone call from " shorty", she had told to me that DC's mother had went to pick him up from school and he refused to go home. DC had left the school grounds, with no phone and no way to contact him. He had no intent in coming home; my heart was shattered at this point. Our friends and his family were calling me asking questions that I didn't have the answers too. How do you tell a mother that your sons best friend, but you don't know where he is or why he left? As I sit and write this today and tell the story, my heart is broke. I'm confused, mad, and hurt. I knew he was having problems but were they bad enough to risk everything? As I sit and pour my heart and soul out, he has yet to come home, and I still wear my heart on my sleeve.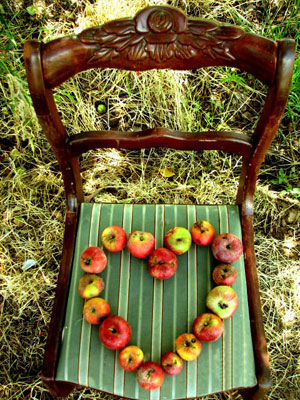 © LZ A., Grand Junction, CO