Dreams
March 26, 2014
Ever since I was a child I dreamed of becoming a Doctor. I loved helping people and I never thought negative, I believed that I could help people overcome anything. I knew that becoming a doctor was my calling in life, and I'm going to do everything to make that possible. My hardest decision is deciding what kind of Doctor to be. There are just so many options to choose from.

When my mother's health started to take a toll on her body as she developed kidney failure, it caused not only her life to change but also mines. My mom was always in and out of the Hospital; if she wasn't there she was at dialysis. For a child that's so use to seeing her mother everyday it became depressing. Through everything my mom went through she remained strong, especially in front of my little brother and me. She knew she had to remain humble not only for us but for herself.

My mother's health condition influenced me to want to become a kidney Doctor. If my mother made it, why not make it possible for others. Kidney failure isn't made into such an important topic as Cancer and other serious health conditions, but to me all health conditions that threaten someone's life are important. And I believe it's up to us to help prevent them from doing so.

I know that becoming a Doctor will take a lot of time and money, but it'll all be worth it in the end. To bring a smile back onto someone's face when they hear that they do have a second chance at life is just a wonderful feeling, especially when they didn't think it would be possible. The waiting list to receive a kidney is so long, which is why so many people don't have high hopes in believing they'll ever receive one. In todays time less and less people are singed up to be organ donors. Sign up and save a life, you never know what's held for the future.

They say the experiences you go through in life help determine the decisions you'll make in the future. I'm a strong and firm believer in that saying. And i'm glad my mom is still here and I'm thankful for the experience I got see her go through because it has not only made me appreciate life more but it has also help me determine my future career plan.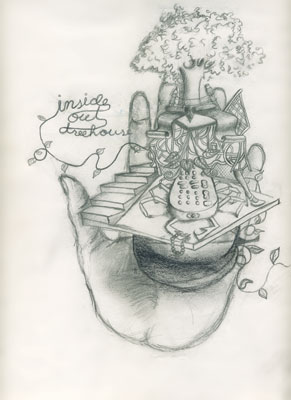 © Moselle S., Le Claire, IA