I Want to be a Writer
March 4, 2014
Someday, I want to be a writer. I want to captivate people, take them on adventures. I want them to feel for the characters, cry when they cry, laugh when they laugh. I want them to be one with the story, have it shape their life like so many stories have done to me. Someday I want them too look back at the book with happiness knowing that those are the characters they grew up with. This is what I want.

Who knows if it's what I'll get. I don't own the ability to sweep someone away, make them lose track of time, forget their problems for awhile. I don't yet have the power to shape worlds with my fingers, make characters grow out of my thoughts. This is something I can't yet do. What I would give to posses this power.

For people to know my name, and the names of my literature sons and daughters.I want people to sit on the edge of their chairs, scared of what I might do to the characters next. To sit in wonder at the perplexity of the problem, and how the mystery was solved. To have my readers be amazed as the stories I write play in their heads.

But this is all someday. That day is not today, nor tomorrow. Who knows when the day will come, for the power of writing to come to me. I am just a hopeful. My worlds are dull, plots predictable, characters plain. There is no sweeping sensation when you look at the cover, of joys long forgotten. When I declare "I've wrote another book." I image people sighing, wondering if they have to read this one as well.

So I sit writing about wishing I could write. I know other people can relate to this. Be it with writing, a sport, art or singing. We all wish to have the powers we don't. We wish to be like our idols. To have our first attempt be amazing. We sit waiting for the great inspiration, when we should be going out to find it. We can't be just like our idols, or no one would never know us, for who we really are.

Someday, I want to be a writer. I will wait for that day.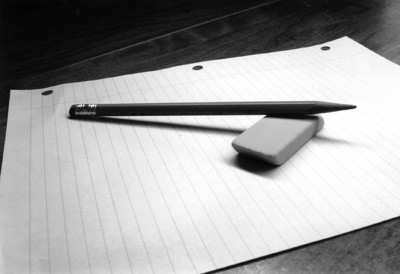 © Michael H., Mildford, CT