New Girl
December 11, 2013
"Girls, it's time for a family discussion," my father says. Seven words. Seven words and I am no longer Christina living here, but Christina moving there.

My family collects at the kitchen table. We silently wait for the news that no longer comes as a surprise. The helpless and depressing feelings increase each time. Tears in her eyes, my mother mumbles, "We move in a month. I'm sorry." Seven words.

The news set in. Why is this happening to me, again? I am going to be the girl walking aimlessly through the school hallways. The girl who everyone looks at when the teacher says, "Class, we have a new student." I'm going to be the girl that has uncontrollable nerves when discovering her new community. As I let all of the future events flip through my mind I become terrified of the people I'll meet and anxious for the new beginning. And it all started with those seven words.

The emotions set heaviest when I write "Christina's Room" on the boxes of my life's memories. Next comes the emotional pain of hugging my final goodbyes. "Goodbye friends, neighbors, and future memories."

Two countries. Four states. Six moves. And infinite memories with everlasting friends. Seven words. "Well girls, welcome to our new home," my mother says. Seven words and I move home.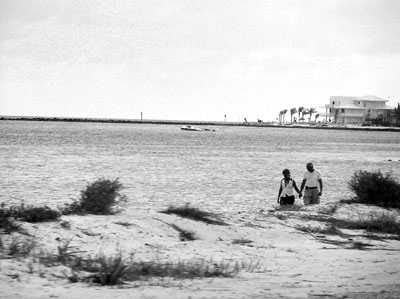 © Edgard B., Coral Springs, FL