Forest Fears
November 4, 2013
In elementary school, I had a dog that seemed as indestructible as a bullet proof vest. His name was Ollie and he was a ginormous boxer that seemed menacing from the outside but was completely harmless on the inside. Each morning over the summer of my 1st grade year, we would pack our lunch and prepare ourselves to go outside and explore.

Every day, we would venture into the unknown, aka my backyard, in search of something to stick our curious noses in. For hours on end, the acres of woods served as a frontier for never ending sights and sounds. Squirrels staring down from the branches, woodpeckers keeping time with their pecks on the oak trees, and the occasional deer poking its head around the rose bushes always made for amusement that can't even be found in Disney World. The happiness found in our forest adventures surmounted any teacup ride or mouse costume.

Ollie and I could sit for hours on the forest floor gazing up into the trees with wonder and lazily watching the wildlife around us. We learned swiftly that if we sat still enough and tried not to ruffle the leaves, we could easily blend in and see more than we ever dreamed. Soon, we would become restless, race to the fence of our backyard, and prepare ourselves for the scolding from mom about getting our feet dirty.

One particular day over the summer, we were racing back to the fence. He was beating me by at least ten yards. My calf-like trot was no match for his deer-like gallop. Sweat was pouring down my face, yet I was still giggling like a hyena. Suddenly, I noticed that the pounding hooves of my best friend had stopped. I looked over and saw Ollie passed out on the ground. I rushed over, my legs shaking at the sight and my heart pounding louder than a running herd of elephants.

He was breathing, but it sounded labored and weary. I couldn't decide whether to run for help or to stay by his side. While my brain was still trying to choose, Ollie slowly stood up. He looked fatigued and his eyes were glossy, but we managed to make our way toward the house.

"It's okay Ollie," I whispered to him. "Everything will be okay."

As soon as we got inside, I ran to get my dad. With tears still fresh in my eyes, I described Ollie's petrifying episode. After a visit to the vet and a couple of exams, I was told that my best friend had a heart problem. His oversized chest made it hard for him to breathe when he overexerted himself. I couldn't believe my titanic best friend had a weakness. Faults can be discovered even in the most resilient.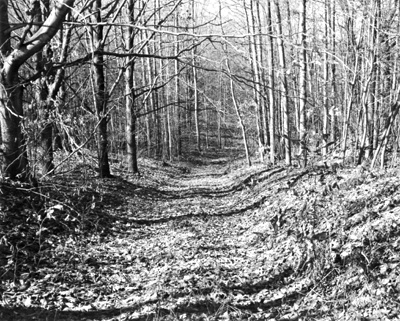 © Nik F., Clarkston, MI