Life is a funny thing.
October 28, 2013
It is really funny how life works. I would have never thought I was going to be best friends with one of the girls I disliked the most my 7th grade year.
It was the beginning of 7th grade and I was happy to finally be in middle school. When I went to my classes the first day of school I was expecting to see my best friend Natalie, but sadly I didn't. I was mad that I didn't have any classes with her, not even lunch. Since my 7th grade year there was 2 lunches because they were preventing fights. There was lunch A and lunch B and she has lunch A. afterschool I would go to her house every day and one time we talked about Kassandra.
"So how are you and your new best friend Kassandra?" I would ask sarcastically.
"What are you talking about? You're my best friend." She would reply.
I would never tell Natalie but I think she figured that I was jealous of Kassandra. I was jealous because she had classes and even lunch with Kassandra and I didn't. I remember one time I tried talking to Kassandra just to see if she would give me attitude or some and she totally ignored me. I remember I got mad and started disliking her more. Once I was on Facebook and surprisingly Kassandra messaged me.
"Hey sorry I ignored you when you asked me something it's because I'm kind of slow and I was thinking something else."
"Oh it's cool." I said.


After that we started talking and once we agreed to hang out afterschool. One day I went to her house and I realized she was hella cool. From that day until this day we are really close. We call each other sisters because our friendship is so strong. She's truly one of my best friends and I love her. She's always there for me when I need someone and I'm for sure there for her too. I love her with all my heart and I would honestly take a bullet for her.


I know everyone judges and everyone gets judge at one point. But sometimes you got to give that person you've judge a chance and see how they really are. I really regret judging Kassandra because now I see how she really is. She is truly one of the best people I know in my life and I'm glad I have her in it. I love her and I'm always going be there for her. The saying "don't judge a book by its cover" is really a real thing. So don't judge a book by its cover, try reading the back first.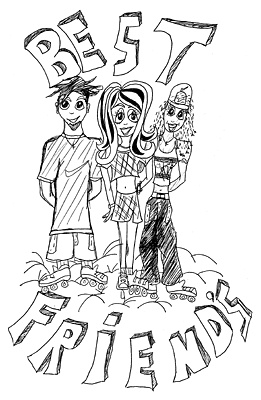 © Jessica H., Newcomerstown, OH