What Happens at Band Camp...
October 24, 2013
After an hour-long journey, the three yellow school buses stop in front of a long, rundown, two-story building adjacent to an untouched practice field. Upon further inspection, it is evident that the building is composed of several smaller components nestled side-by-side and stacked on top of one another. These are the girls' cabins, my home for the next week. I get off the bus with the other hundred-plus band kids as we all make way to locate and unload our luggage, instruments, flags, and other belongings. After that is sorted out, I join my seven cabin mates and we all walk together to enter our cabin for the first time. Inside, it is already adorned with Disney posters, wands, tiaras, and a table full of junk food, as provided by our chaperone. Definitely the party cabin, I thought. We all call dibs on our preferred bunks and try to cram in as much relaxation time as we can before the hard work begins. This is band camp.

As the week progresses, everything becomes a blur. Early mornings involve trying to rush out of the cabin and onto the field to march before the alarm goes off, or we'd have to do pushups. Hours of sectional time are spent under the large tree at the bottom of the hill near the lake, where we tirelessly learn routine after routine. Breakfast, lunch, and dinner are all held in the spacious lodge, where we devour the top-quality meals provided for us — note the sarcasm. We are given plenty of recreational time between practices, but the games and activities all go ignored by my friends and me, as we opt to spend our free time in our cabin, bonding over funny stories and junk food. With eight different girls living together in one small room, it's hard not to become best friends. Why, we even created our own religion in our cabin during my first year, and after something like that, you're kind of stuck with these people for life. It's a comforting thought.

One of the best things to do while at camp is wait until the sun falls and the stars blink to life. After our evening activity, I spend a few minutes each night lying on the hill, gazing up at the stars. I never thought to do this until the third night there during my freshman year, when my friend asked me to lay there with her and watch. I can see everything from there, away from all the lights and noise and distractions my hometown provides. The stars swirl together and blink in and out, entrancing me. It reminds me of the song "Yellow" by Coldplay, and the overall effect is calming. I found that this is the perfect way to settle down from the buzz of the day and get ready for bed, a luxury I can't obtain at home. The luxury is short-lived, however, as I realise I need to race back to my cabin and fight for who gets the shower before the hot water runs out. (I nearly win, but alas, I wasn't fast enough.)

By the end of the week, it's safe to say that everyone is exhausted. Throughout the band, there is a sea of green, purple, yellow, and red bandanas all tied around each person in a creative — for lack of a better word — manner, with each colour representing a class. Awkward tanlines are etched onto the skin of all, myself unfortunately included. I bring my tanlines — which include a farmer's tan, leggings tanline, watch tanline, sock tanline, and band-aid tanline — home like a souvenir. Sweaty and tired after days of endless marching, everyone relishes in the fact that they get to sleep in their own beds tonight. The return of the sickly-yellow buses are a sight for sore eyes. Summer uniform-clad, packed, and ready to go, everyone loads back onto the buses and journeys back to the high school, where we show off everything we've learned in the past week to our parents in the football stadium.

Inarguably the most intense week of marching band season, band camp is a lot of hard work, but the memories that are made during that time are very well worth it. Friends are made, stories are told, and inside jokes are created. It is a time for 130+ individuals to bond and come together as one. I look forward to band camp every summer, and all the time and effort put into it definitely pays off, as it is the start to a great season.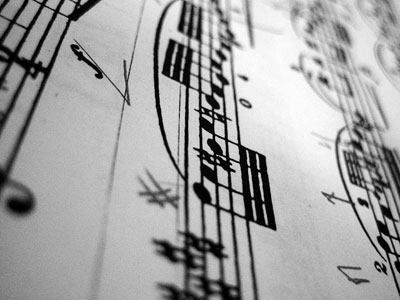 © Kimberly C., Houston, TX