Hiding
MAG
October 1, 2013
I used to hide in my mom's closet. I'd perch up on the shelf and pull her itchy sweaters around me. I remember pressing my forehead to my knees, the walls leaving indentations on my arms that reminded me of continents.
I would press the walls all around me. Stick my toes in between the wooden slats of the shelf and feel safe. Safe from the thunder that would pound down and shake the walls.
From my perch I would look down at the bumpy cream-colored carpet, at her shoes lined up neatly, at her collection of bridesmaid dresses, and feel like I was in my own little box.
I don't fit in that box anymore. Even if I compress myself, I don't fit. And even though the same things scare me – even though I have a multitude of new fears – I don't fit.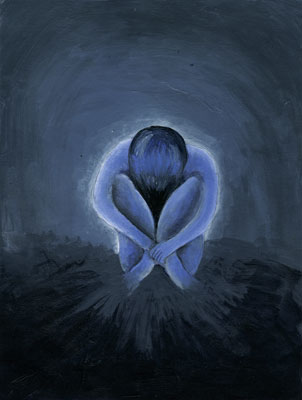 © Becky F., Sacramento, CA