Connected
MAG
September 6, 2013
Panic surged through me as I stared at my homework. English paper due in two days? Math packet due tomorrow? Science quiz tomorrow? How was I supposed to get it all done? Tears built up behind my eyes. A sob sprung from my lips. I was ready to scream to let some of my frustration out. I opened my mouth, threw my head back, but was stopped when I heard a voice.

"What's wrong?"

Slowly turning at my desk, I saw a pair of brown eyes filled with concern.

"So what are we doing tonight? Math? Science?" she asked.

By just looking at me, she had figured out what was wrong. It was hard to believe she was only eight. A moment later, a smaller version of the same girl appeared before me, panting slightly. She was but four and had sprinted up two flights of stairs. They were here to save me – my heroes in the form of little sisters.

The comfort of sisterhood is like a backbone – always there to catch me when I stumble. Best of all, they can always tell what is wrong. We have a unique connection. We fight but love each other. I convince myself I hate them, but that only makes our connection stronger. We say we will never help each other, but when the time comes, we find ourselves in the front line of defense. I say I won't miss them, but when we are apart, I do. And when I finally see them again, they are the first ones I hug.

Sisterhood is a connection that is forever unbreakable. No distance or hateful words can destroy it.

I will forever love my sisters.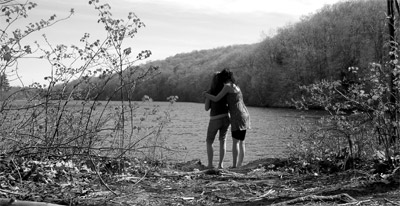 © Paige B., Woonsocket, RI