Words: Hurt or Heal?
July 15, 2013
"Actions speak louder than words." I've grown up hearing this spoken by my parents, and in many situations it is valid, but lately I've found how words can be just as loud. A close family member of mine has battled addiction for several years. Through this long and difficult journey, I found myself at one point so beat down from depression and my own substance abuse that I almost couldn't get back up. My loved one was admitted into rehab months ago. The words of the people there with similar pain and stories to pass along gave me strength. Some of the words spoken by strangers, sitting in a big support group, reach out to me in a way that I couldn't forget.

Words can truly have an impact on a person. Fortunately, I wasn't bullied much growing up, but one mean criticism directed towards me from anyone could stick in my head for a good while. Also, I've learned that one genuine compliment or hint of encouragement can stick around, too. At the rehabilitation center, the counselors, having all been drug or alcohol abusers themselves, were experienced and compassionate. I wasn't even the patient, yet they made sure me and the rest of my family were doing well with each visit. The car ride up there lasted several hours each time. I remember feeling so lost and exhausted with each trip. However, my loved one's counselors, Kathleen and Erin, especially, gave hugs and words of encouragement that made the car ride home less painful. They told me to be strong, that I can have a better life for myself.

I feel that words are the most powerful when they're not only kind, but spoken in a way that relates so closely to what one is dealing with. Days would come last year when my heart felt so heavy, I didn't want to move. I spent many hours by myself, drowning in my own pity. Beautiful days were wasted. When my loved one's drug addiction weighed the whole family down, little words were exchanged. Going to support groups within the rehab facility opened my ears to words I desperately needed to embrace. These words, some spoken by addicts and alcoholics, others spoken by their families, sounded so familiar. They could have come out of my own mouth. Some spoke of their tragic experiences; I reflected back on the things I'd seen. Others spoke of how they felt and what they do to fight through it; I acknowledged my pain and realized I was a fighter. The kind words spoken by strangers, who somehow knew me better than any of my friends or classmates I'd grown up with, left positive influence.

So, sticks and stones may break my bones, but words can never hurt me? Well, not really. Words have brought far more pain than any physical injury I've had. Words have also brought me far more strength inside than ever before. The best part about the good things said to me in the past five or so months is that I'm easily able to pass them on. This can be to my loved ones, support groups, or someone random I meet. Already I've done that, and even acted as a substance abuse speaker for classrooms full of my peers, when I shared my experience, hope, and wisdom. Kind words echo from one soul to the next. Will your words keep that pattern going?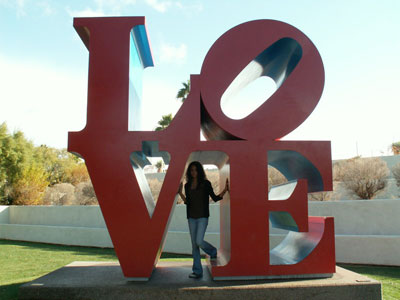 © Shannon E., Glendale, AZ