Unknown
June 22, 2013
A blank page stares at me in the face.
Unknown.
Inspiration is hard to come by, or so I've been told. I believe wholeheartedly it now.
Unknown.
My friend said there was a store at the mall that sold fresh inspiration daily. She might've just been teasing, but you never know, especially with her. My friends are like that. But I think I definitely need to go there.
Unknown.
It's not the name of the story.
Unknown.
It's the predestined label imprinted on the glowing pixelated screen.
Unknown document.
It's unknown to me, too. Lately I've been pressured by everyone to do something, to get something done, to have a purpose. The latter statement being specifically from my parents. They're great people for support. Love you too, Dad.
Unknown.
I cross and uncross my legs, fold and unfold my arms. Playing with my hair, biting my bottom lip, tapping the keyboard. Nothing helps. Where's that stupid writer's cap when you need it?
Unknown.
Forget about writer's block. This is worse, I can't even start.
Unknown.
Forget about being a writer! How can I even call myself that when I can't put one word on paper ( or screen) without completely messing up the whole darned creative process?!
Unknown.
Trying my hand at writing isn't the best thing for me to do, I decide. I close my laptop and twirl myself around and around in my spinning chair, beginning to daydream about inspiration and everything I could be able to do if only I were good at it. Hey, if I'm going to kill time, at least I'll do it productively.
Unknown.
I'll never be able to get that word out of my head.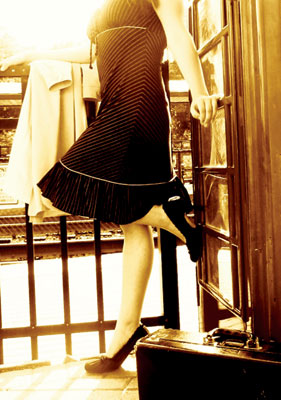 © Martha V., Morton Grove, IL