The First Three Years
June 21, 2013
Snap, a Polaroid photo, it's white along the edges. The photo is of a baby. She was lying in a hospital bed that is so big it made her look weak and toy like. There was a white teddy bear with a red and white-stripped bowtie. An Indian Doctor who gave daily shots and drew the baby's blood.
As she grew she learned to fear the hospital, the staff and the shots. She even dreads the white bare walls, the smells of ammonia, and the copper essence of blood. The overly sterile smell of a building that is always filled with people. Hospitals are unnatural, completely unnatural. It's always clean, yet there's always people.
Sixteen years after she turned three her favorite Disney movie is still Snow White. The white bear – since named Big Bear – sits on the end of her bed, although the red and white-stripped bowtie has been lost. The white along the edges of the Polaroid photo have yellowed.
She can't walk into a hospital without the muscles around her heart constricting. They squeeze so hard she barely can get in a breath. She is still petrified of shots, needles, and the intense sterile smell of hospitals. When she walks those pure white, florescent-lit hallways her legs shake, and her muscles feel like jelly.
She is slowly getting over her fear, but she understands it will always be with her.
Like the smell of a hospital, her past can't be changed.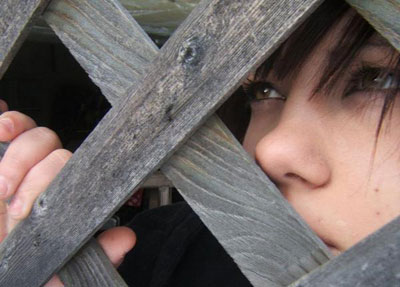 © Krystal B., Bloomingdale , IL