The Mother of Mentors
June 5, 2013
For as long as I can remember, I have been reading and writing. As soon as I was able to pick up a pencil, my mother was handing me a writing utensil and paper. Back in those days of course, I would simply scribble up a page, but my mother was always writing out letters and words, hoping that I would copy them down as well. By the time I was about two years old, mom had me scribbling out a few letters a day. Every time we would go out to eat at a restaurant, she would give me a pen and I would write on a napkin. She would write out words, and I would try to pronounce and copy them.

I remember the very first word that my mother ever wrote down that I was able to both speak and copy was the word "STAR." I remember this specific word, because that day I also learned that "STAR" spelled backwards is the word "RATS". I found this extremely interesting, as my mother slowly wrote out the two words on the quilted napkin at The Frontier restaurant. I intensely watched her slender hand carefully spell out the letters with the multi-colored interchangeable pen. She would write her word in red, and then she would change the color to green when I wrote out my words so I could compare my letters to hers.

My mother had a way of making writing, spelling, and reading very fun for me. When we had nothing better to do, instead of going out and riding my bike or playing a board game I wanted to learn new words and different ways to write. I was very careful about my writing and spelling, but every now and then I would make a mistake just like every child will do. For me though, making a mistake was the worst thing I could do when it came to reading or writing. I would fix my mistakes, and write or read it repeatedly until I knew it was locked into my brain. My drive to read and write made my mother very proud of me; she seemed to think I was some sort of writing wiz. This of course only encouraged my writing even more, and by the time I was into kindergarten, I was correcting my classmates spelling and writing.

In grade school I became a fanatic about writing, grammar, and punctuation. I would just soak in everything that we learned during English or writing in those days, and couldn't wait to get home to show my mother what I had learned about that day. Through the years my writing seemed to get better and better, to the point where my papers or essays had little to no corrections on them from my teachers. The more I was successful with my writing, the more I loved to write. The more I loved to write, the more I began to do things freely that involved writing. I joined the publishing class in high school, and I now write regular articles for the school newspaper and even have my own section based on pet questions called "Dear Destiny."

I believe that without my mother's undivided support and help with my writing skills as a young child I would have never become the writer I am today. I give the credit for all of my great work and effort towards writing to my mother, because it was a skill that she favored and she taught me how to love it as well. Even though my mother has passed away, my love for writing continues and sometimes I base my stories on the things she taught me. Writing is not only a way to express yourself freely but it is also a great way to learn new things, and I am very thankful for my wonderful mentor for pushing me along.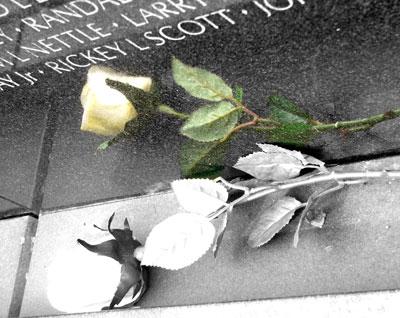 © Kimber E., Yorktown, VA