You can't fix Broken Hearts
May 12, 2013
Some teachers didn't get it. They would go on with the day like nothing happened, didn't even comfort us. But us, the kids, stopped the name calling, the cliques, and we were one. We comforted each other, cried on others shoulders, and everyone wanted a hug. That all started the morning of April 12th.

I came off the bus thinking that it was another boring old day at school. Then I overheard some kids whispering that a kid named Jack died. I was shocked, I would think it would be a different kid, but then I saw a fellow seventh grader crying and I knew it was our Jack Berg. First, I denied it, thought it was a dumb rumor, but that went away when I went into the classroom. Pretty much everyone was crying, some kids arguing on how he died. One of them spread the rumor that he committed suicide, and I automatically fought back, "He didn't do that, I knew him well and he was a good, happy kid who wouldn't do that, so shut the fu$! up, sh!#head!", I yelled. I hated today, people kept saying, "Why do you care, you weren't his friend." But I was. Today was horrible, I already didn't like school that much and today made it worse. Today all of us kids weeped together, some people regretted what they did, what they last said to him.

I remember the last day I saw him, he was wearing a lacrosse shirt with a bear on it, some people were making fun of it but I thought it was cool because it was the Grateful Dead bear.

Well, back to that evil day. About 5 minutes after the little fight, the principal came in just to confirm what we already knew. They wouldn't tell us what happened, so the rumors kept spreading, immature freaks. The teacher who I was with cared she tried to comfort us, but you can't fix broken hearts.

The next teacher didn't care, she didn't even say sorry. All she said was, "Get out your notebooks.", it's like she didn't even know what happened. She just kept talking, but I didn't hear anything, I was just thinking, why? Why do bad things happen to good people, why did he have to die so young? I finally left that class and she had just enough time to give us homework, heartless.

The next teacher has been my favorite teacher ever. She comforted everyone, hugged everyone, she just let us sit, she talked about her childhood, her losses, and she knew what it was like to lose someone like that. She has always been able to cheer me up through bad times and that is exactly what she did today.

Some people went to the library in the morning to just relax and let it all out, but during band they came out balling. They were saying that the principal sent them out to "learn" and not waste their day away. All of us hated that, why would she do that? It would just make the day worse.

At lunch, everyone was there. My pastor, other's pastors, and police. It was crazy. It was very quiet, nobody laughed, we all just told nice stories about Jack. The pastors tried to help us and comfort us, but you can't fix broken hearts.

The rest of the day was just a blur, nothing, an emptiness. We had so much fun together, he taught me how to play lacrosse. We shot grunts with a machine gun and elites with a pistol. I helped him with his horses and he helped me with my science projects. We really lost contact in 7th grade but we were best friends through 6th grade. Now I have him in my memories as a awesome, funny, athletic kid who was my best friend.

I learned a lot that day. I learned to live life to the fullest because it can be taken away within a second. Our class has been through a lot and now we are like a family. We have been through loss. And while people try to comfort us, they can't fix our broken heart.



NOTE - This final draft was made on the day of the 1st whole year without our friend and brother Jack Henry Berg. You will always lay within our hearts. You are gone but not forgotten.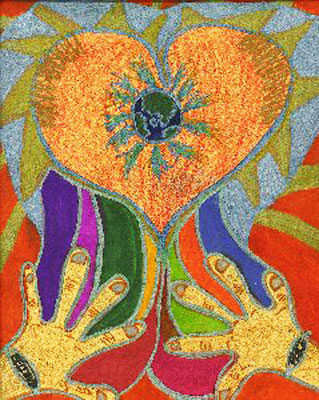 © Amanda P., Clermont, FL