The Quarrel
April 8, 2013
A quarrel I once had with a family member or close friend that I can remember happened when I was approximately seven years old. My sister Katelin and I had been told to clean the room we shared at our grandfather's house.
I'm ashamed to say that I the main cause of our argument, me refusing to clean while Katelin swept back and forth cleaning away. Our guardians at the time, (my memory refuses to reveal the knowledge of who,) had left to tend to my little brother, Joshua, and I lazily and stubbornly sat on our metal bunk bed like a spoiled child, although my parents had raised my right.
My family would have been appalled at my manners, although they had come to except my defiant and mule-stubborn nature. Katelin was sitting down on the floor and was organizing some of our toys on a low shelf. That was out of character for her, me being the one who refused to have anything unorganized. (It still brings my family amusement to watch me set my silverware, napkin, and glass in a perfectly symmetrical and pretty place.)
Slowly she started a conversation about me not helping her. When I ignored her, she showed her anger with some snappish sentence I cannot remember. It brings me great pain to say that I told her that I wished she wasn't part of my life. I was forced to apologize to her, although at the time I didn't mean it.
I was appropriately punished in some way, (perhaps sentenced to one of the dreaded naps.) However, when Katelin had told on me she never told them why I said those cruel words, never telling them I had not been cleaning. When I realized that, I was tormented with regret and sorrow. I have never found the courage to tell her I was truly sorry and thankful to have such a wonderful sister.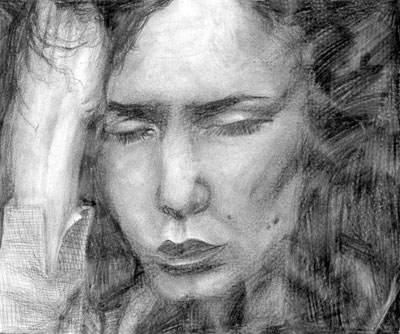 © Fallon K., Baldwin, NY