They Have Value
April 1, 2013
Just two weeks ago, someone I knew from our homeschool group committed suicide. The news stunned me. I kept wondering, "Why did it happen?" "What could I have done to stop it?" "How could I have been a better friend?" Ultimately, I knew it was not my fault, but still, different scenarios kept running through my mind about what I could have done differently. The way I viewed friendship changed. Having friends is not about just having a good time, but also helping one another grow and showing support. How can I help my friends realize their value? As I reflected on the question and the tragedy that affected my own life, I determined that I needed a deeper understanding of why people feel they have no value. I discovered three reasons we feel unimportant: people think no one cares about them; they believe that they are weird or different; and too often, others tell them they do not matter. Understanding what makes people feel unloved allows me to be a friend and reach out to others in ways that will help them know they have value.
Probably the saddest reason my friends fail to realize their value is people think no one cares about them. I know I get caught up in what I want and what interests me, and I forget my friends may like different things and have other interests. The American author Dale Carnegie provided words of wisdom on how to be a friend; "You can make more friends in two months by becoming interested in other people than you can in two years by trying to get other people interested in you" ("Dale Carnegie"). When you are being a good friend, those you love know they have value. And in the end, I have found the more I focus on others, the better I feel. Instead of worrying about myself, it is important to listen to my friends and support them in their interests, decisions, and activities.

Too often, people think they are unimportant because they feel isolated. I was deeply moved when a friend recently told me that she did not try to get to know other people because she thought they would find her weird. Children my age are afraid of being thought strange. As a friend, I need to let my friends know that they are not the only ones who feel a specific way. No one is alone, ever. "Friendship is born at that moment when one person says to another 'What! You too? I thought I was the only one!'" wrote C S Lewis ("Clive Staples Lewis"). If I strive for honesty with my friends, they can understand that what they are going through is hard, but they are not the only one. A shared burden is a lighter one, just as a shared joy is sweeter. When my friends know they can share their struggles and triumphs, they will feel valued.
My friends are valuable to me, and the best way I can show them that is to defend them and not tear them down. Even as a homeschooler, I sometimes find myself in situations where I have a choice: either stand up for my friends and perhaps seem annoying, or stay quiet and abandon those I care about. It is easy to give into peer pressure and assume that teasing friends or talking about people behind their backs does not matter, but those careless words hurt more than you might imagine at the moment. Martin Luther King Jr. wrote, "In the end, we will remember not the words of our enemies, but the silence of our friends" (" Martin Luther King, Jr."). Words hurt. But what hurts more is when the people you think are friends do not act like they care about the pain you are in. Sometimes standing up for a friend is hard, but it is always the right thing to do.
In conclusion, Ralph Waldo Emerson wisely advised that "[t]he only way to have a friend is to be one" ("Ralph Waldo Emerson"). I will always treasure my friends and the moments we spend together. By listening to and supporting them, I can show my friends that I care about them. When I let my friends know they are not alone in their struggles, they will feel valued. Most importantly, I should never be afraid to defend someone I care about. Maybe, by the small steps I take towards being a good friend, I can help change the life of someone for the better. The ending of a life is a terrible, heartbreaking thing. Maybe I can prevent that if I keep in mind that the smallest action, the littlest word, can make the biggest difference in helping others realize their value.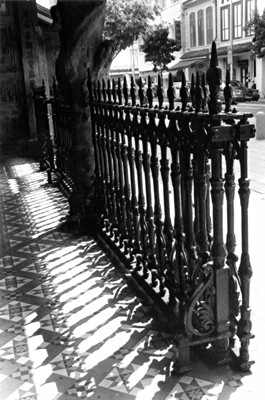 © Gretchen L., Edina, MN